As some of you know, I have struggled in the past with a myriad of health problems. I was desperate to find something that worked to bring relief, but ignored my good friend's gentle advice and turned instead to pharmaceutical drugs, in hopes they would be what I needed to be myself again.
When prescription medication left me worse off, I turned to researching natural ways to aid in easing the pain and discomfort I felt daily. I still didn't think of essential oils, but looked in to nutritional supplements and vitamins. It took a sinus and tooth infection, for me to consider oil pulling, and Ray came home with not only Coconut Oil, but also Clove oil for the pain that no OTC meds would curb, I began to seriously think about essential oils.
I saw a friend's post about using oils in her son's room to help him get to sleep at night. I was hooked! There are so many different brands of essential oils, so I began researching my options. I found that Young Living was the company that I wanted to look in to further, based on several friends' testimonials.

One of the many reasons why I decided on Young Living was because of their commitment to quality. I wanted an oil that I could feel safe ingesting by infusing my water and using the oils as part of my oil pulling routine.
When it comes to our essential oils, Young Living sets the standard for purity and authenticity. We carefully monitor every step of the production of our oils from beginning to end through our unique Seed to Seal process, ensuring the purity of each essential oil and protecting nature's living energy in every bottle. This unsurpassed commitment to quality means that you can be confident that the Young Living essential oils and oil-infused products you use in your home are safe and effective.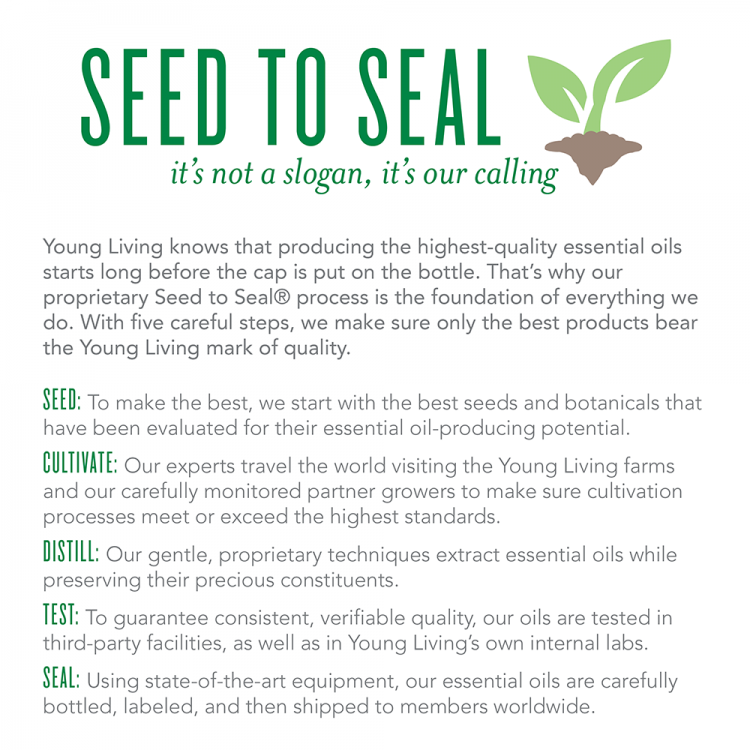 So, I signed up as a distributor with Young Living and was excited that I could purchase the oils at a 24% discount. I decided that if the products worked for me and my family I would tell y'all about them, but I really had no desire to create a business out of it.
I started with the Basic Starter Kit, but quickly I wished I had purchased the Premium Starter Kit instead. I started out by diffussing the oil samples and using the Stress Away blend daily. The Everyday Oils Kit came next and I promptly began using all of the different oils on myself and my kiddos daily. I was added to a wonderful private Facebook group, got many questions answered, began doing research on books and literature I could purchase, and devoured many Young Living testimonial sites.

How to order Essential Oils:
1. Head over to the sign up page. Be sure the "Wholesale Member" option is filled in. This will ensure you get all product at the 24% discount!
2. Select the kit that you want.  The Dew Drop diffuser in the $160 Premium Kit is great!
3. If you would like to earn bonus oils and other great oily goodies each month, choose an Essential Rewards kit to add to your order. These kits will be placed on a monthly auto-ship, but you may change up the order each month, if you desire. Please don't hesitate to ask if you have any questions! This is completely optional.
4. Proceed to Checkout to enter your personal information to become a member.  Remember you are signing up as a wholesale member, so as to receive your 24% discount on all products purchased from here on out.
5. You will then hit "Agree and Continue" to enter your payment info and check out. Here you may add any products you may like.
6. Look for an email from me with more information and I'll have some goodies for you, as well!
Let me know if you have any questions!
Disclaimer: Please remember I am not a doctor. The above statements have not been evaluated by the FDA. This post is not intended to diagnose, treat, cure, or prevent any disease, but are simply suggestions for managing good health. The suggestions given apply only to the use of therapuetic-grade Young Living Essential Oils.
Images source: Young Living