It seems the "hot water challenge" originated on YouTube in 2015. Unsuspecting victims, mostly kids, have been doused with hot water, while at least one young girl died after she was dared by a friend to drink boiling water through a straw. This popular challenge is no joke and is being spreading like wildfire through social media, all over the world.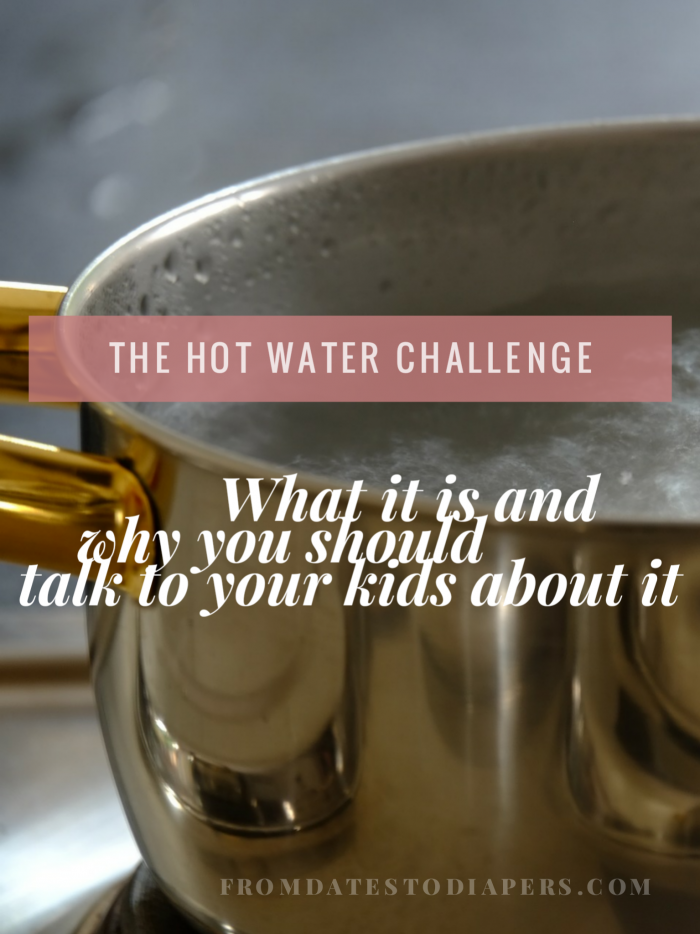 Just last week I had read about this latest "trend" on Facebook. There was a news story shared about a little girl in New York who had boiling water thrown on her face and upper body, while she slept. She is expected to make a full recovery and is home now, but others are still taking the challenge and trying it out on themselves and their friends.
On Saturday, my youngest three were introduced to what their friend called the "man challenge." It was, in essence, this same hot water challenge. An entire cup full of scalding water was poured over Ben's shoulder and back, while Noah and Timmy watched, only after pleading with him not to let it happen. None of them are on social media, so I hadn't even thought to have a discussion with them about this challenge, but as soon as I heard what happened I knew it was a morphed version of this crazy dare.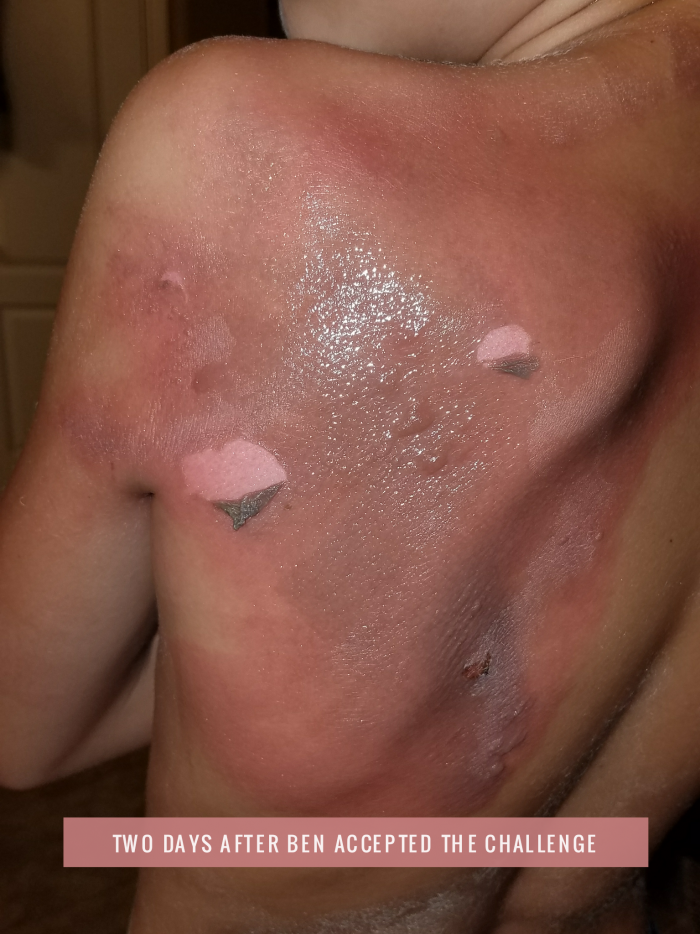 Ben is fine now, albeit a little uncomfortable, but he did suffer 1st and 2nd degree burns. While a very painful lesson for Ben, it was a lesson none of us will forget. Not only will the boys think twice about doing something stupid that a friend may suggest, but I will make a point to talk to them about anything I read about that they may be crazy enough to try.
Please don't hesitate to talk to your kids about these crazy and dangerous challenges, as soon as you discover them. Not only did I make the mistake of believing that my kids wouldn't be so negatively influenced to allow themselves to be harmed, I was also afraid that discussing this challenge with them would only give them crazy ideas. Instead a very painful lesson had to be learned.
A lesson I don't want YOUR kids to have to learn the hard way.