We try to show we love each other in the little things each day. For this reason Valentine's Day often gets overlooked around here. This year I am planning to surprise my kiddos with a fun little display of my affection… in the form of sweet treats!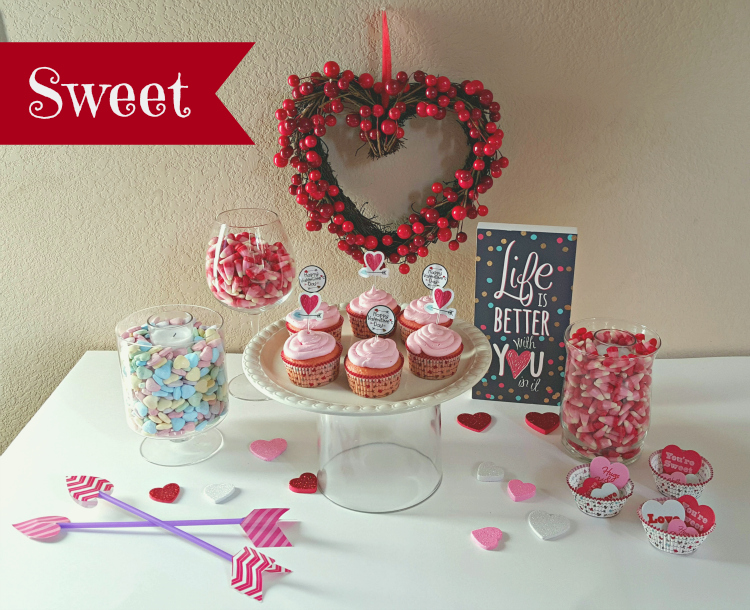 Baking is one of my favorite things to do, especially for those whom I love. I could serve up some of my heart-shaped krispy treats, but it was so much fun for me to whip up a batch of strawberry cupcakes with my homemade marshmallow cream frosting. You just have to try it —
Marshmallow Cream Frosting
Ingredients:
3 cups powdered sugar
4 tablespoons butter, softened
1 teaspoons vanilla
2 tablespoons milk
7 oz tub of marshmallow cream
Strawberry Kool Aid to flavor (give it a sour tang that we love!

)
Directions:
Beat together butter and marshmallow cream until fluffy.
Add powdered sugar and Kool Aid. Mix well.
Mix in vanilla and milk. Beat until smooth and spreadable.
Pipe over your favorite cupcakes.
Note: You may need to add more milk or powdered sugar to create the perfect consistency. I use about a teaspoon of Kool Aid, but you may to use more or less, depending on taste.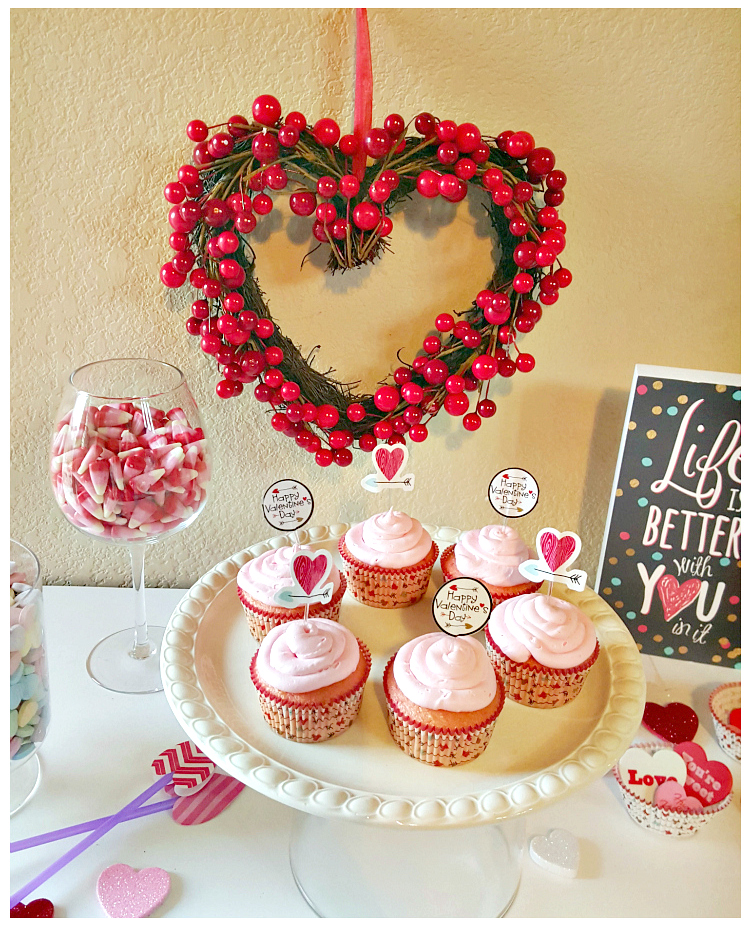 I found a ton of great Valentine's Day decorations in the seasonal section at my local Walmart. The heart wreath, arrows, heart stickers, cupcake papers, and "Life is better with YOU in it" sign added the perfect little touches to my sweet treats table.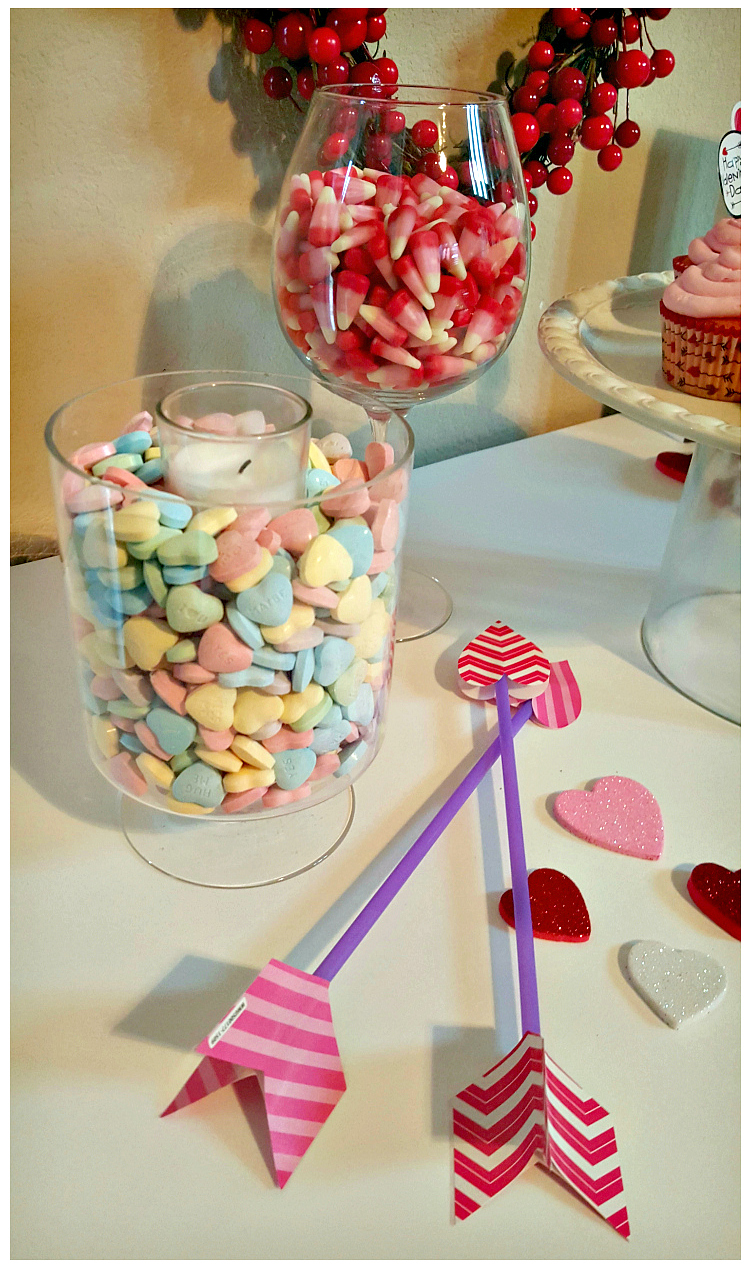 The most fun to create were my candy candle holders. I gathered some of my empty vases, filled them with candy corn and sweet tart hearts, and placed a votive candle in the middle. They would make lovely centerpieces on the table for your Valentine's meal, but I really like how they look on my sweet treats table!
The cupcakes will be gone in a flash, but the candy will last until Valentine's Day and beyond.
As a participant in the Walmart Moms Program, I've received compensation for my time and efforts in creating this post. All thoughts and opinions are my own.