Today is Veteran's Day, but it should not be the only day that we honor the men and women who have served for our country. For us. These men and women are some of America's bravest and hard-working. They are the reason we are free. They deserve our respect and honor.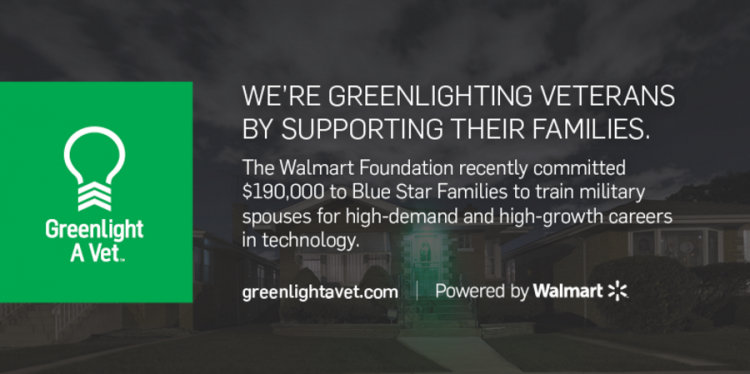 It can be hard to show our veterans the appreciation they deserve when, back home and out of uniform, they're more camouflaged than ever. Greenlight A Vet is a campaign to establish visible national support for our veterans by changing one light to green.
How can you get involved?
Change one light to green in a visible location-on your porch, in your home, or at your office-and keep it glowing every day as a symbol of appreciation and support for our veterans. Then, share your support by taking a picture of your green light and posting it using the hashtag #greenlightavet.
Visit GreenlightAVet.com to learn more about additional resources and organizations that support veterans and their families. Together, we can build a bridge between veterans and civilians and make a better tomorrow for all Americans.
As a participant in the Walmart Moms Program, I've received compensation for my time and efforts in creating this post. All thoughts and opinions are my own.