This time of year means many outdoor activities for a busy mom like me. Swimming, camping, hiking, afternoons at the water park, and picnics at the lake. No matter what we have planned, we know that it will involve lots of sun exposure. Lots of sun exposure means less makeup and more sunscreen. But, that certainly doesn't mean you have to sacrifice your signature look. Less is always more anyway!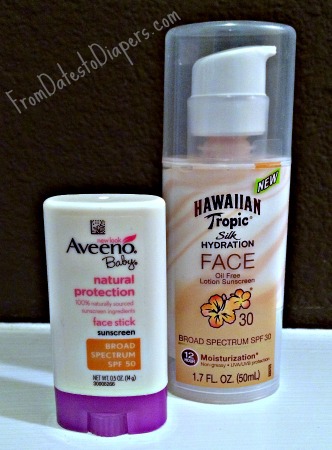 I always use a good moisturizing face lotion, even when going makeup-free. Hawaiian Tropic Silk Hydration Face is my current favorite. It's oil-free and is SPF 30. For extra protection, just before heading outdoors, I use Aveeno Baby Face Stick on my nose and forehead. With an SPF of 50 I can be assured that my face is well protected.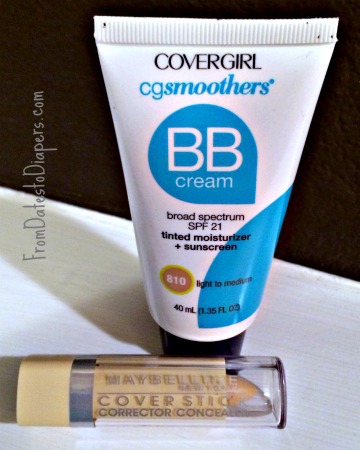 For some added color, I'll use a BB Cream with broad spectrum SPF. Cover Girl has a great one called CG smoothers. If you are not familiar with BB Cream, it is lighter than a foundation and is often just referred to as a tinted moisturizer. BB Cream is a great summer option. And, for those dark circles under my eyes, I like to use a waterproof concealer stick. Maybelline Cover Stick is great for under the eyes and covering up those unsightly blemishes. It won't smear when you sweat or jump in the pool.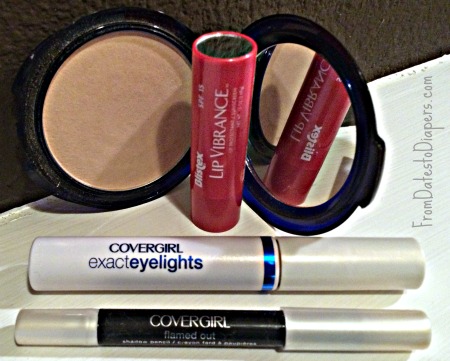 If I'm not planning on getting in the water, I will add a few more touches of color to my face. Blistex Lip Vibrance provides SPF 15 to help keep those lips protected, but the best part about it is that provides a sparkly shine while keeping the harmful rays from causing damage. Cover Girl has a great waterproof mascara that I love – Exact Eyelights – since you can never be absolutely sure you won't be splashed or thrown in the pool! Adding  just a bit of liner at the inside corner of your eyes will create that fresh eye-popping look that is perfect for summer days. (I use this one.) And, don't forget to keep the shine away with Cover Girl Pressed Powder.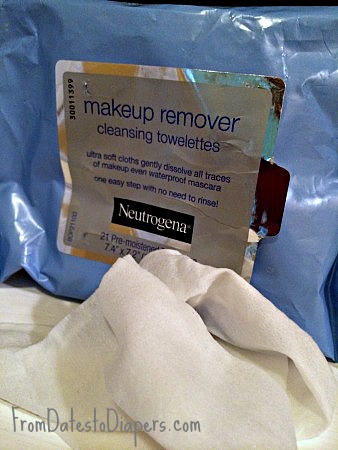 Since everything I put on my face each day in the summertime is waterproof, I like to use Neutrogena's Cleansing Towelettes to clean it all off at the end of the day. They are ultra soft, remove all traces of makeup – including waterproof mascara – and leave my skin silky smooth.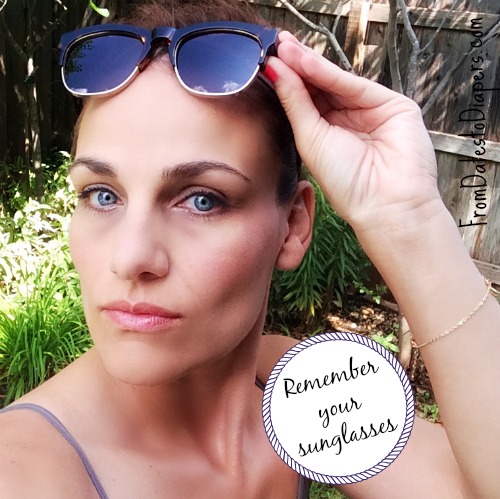 Now, in addition to the sunscreen to protect my face, sunglasses are a must for bright sunny days. Just last week, at my yearly eye exam, I was told that my eyes have actual sun damage… not only did I not believe that possible, but it certainly is no good! Keeping that UV protection over my eyes is the best way to prevent even more damage, and you can be assured I won't forget my shades again!