Inspired this year by Walmart's food & celebration ideas for Easter, our Easter Candy Garden was a gooey, sweet, sugary mess of fun! Timmy and I had a great time "planting" it and everyone enjoyed devouring it!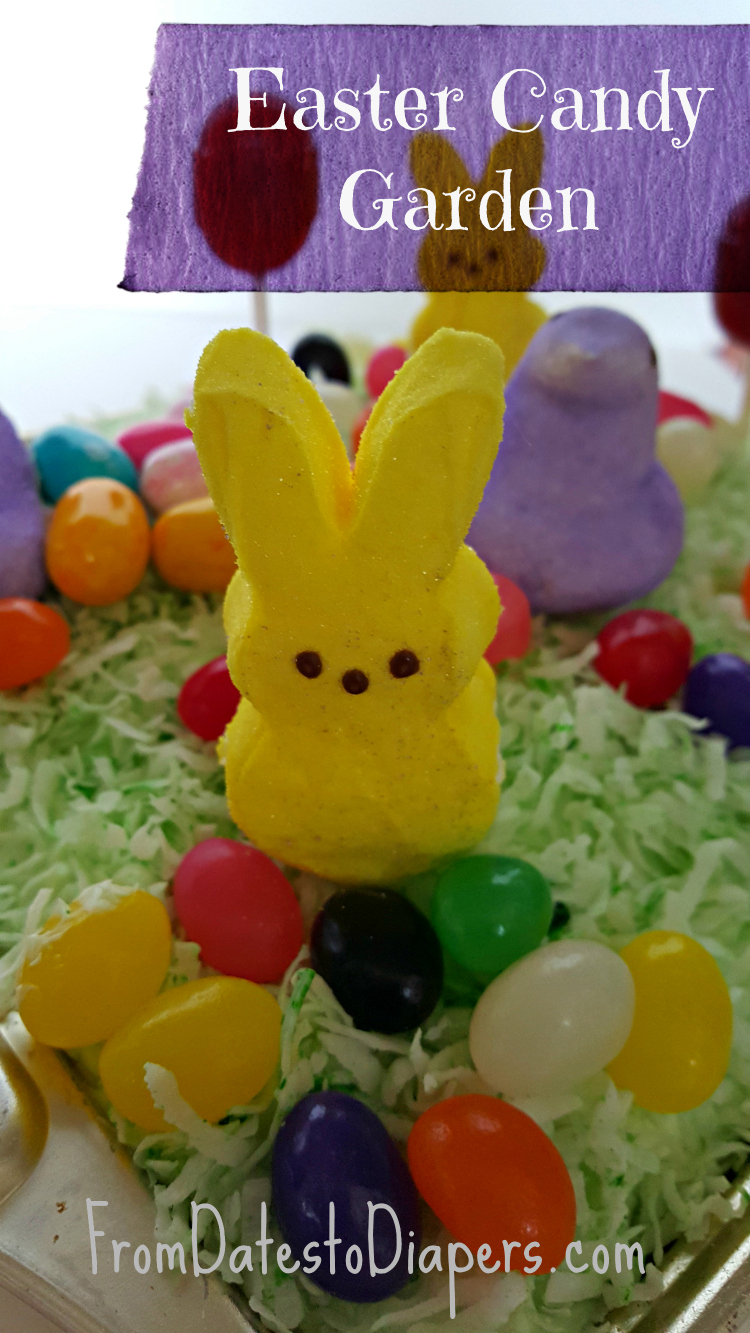 We planted our garden on a baked funfetti cake – our favorite from Pillsbury – and coated it with a layer of green-tinted frosting. Timmy then sprinkled the top with coconut flakes we had added a bit of food coloring to make green, and had a plethora of candy goodies to use to complete the garden.
Of course, you may use whatever candy toppings you would like, but we used Peeps chicks and bunnies, jelly beans, Blow Pops, gumball eggs, and green sprinkles.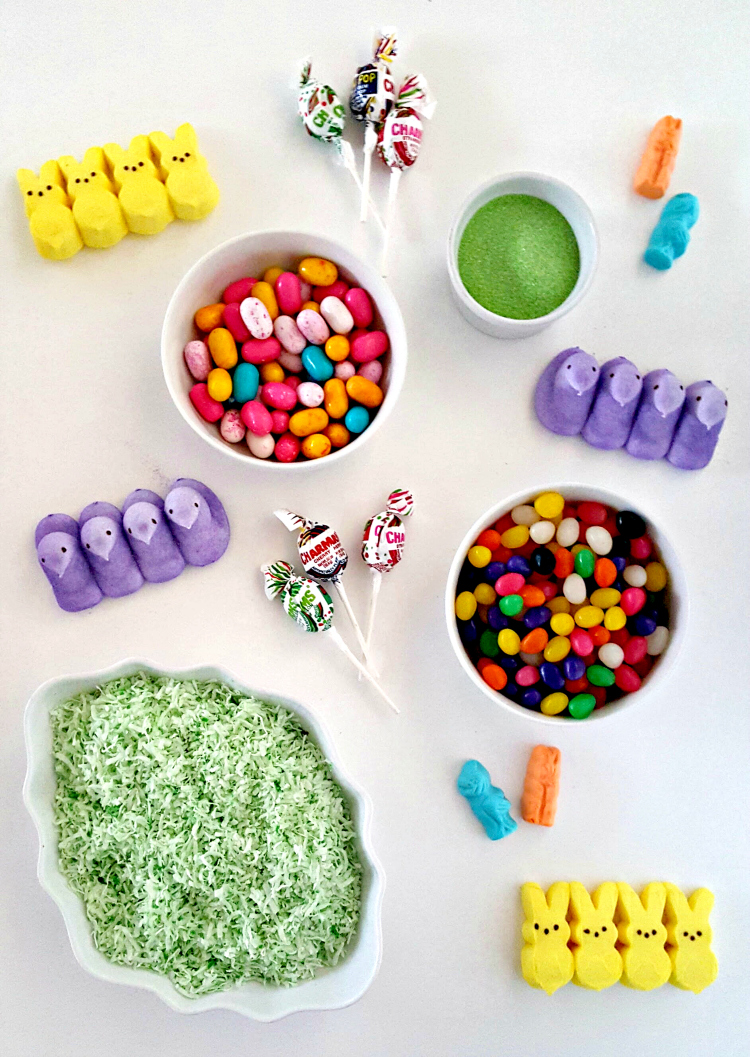 My older six and I made Sweet Spring Gardens years ago, so it was fun to recreate a similar experience with Timmy. He was so eager to create the "perfect" garden and he did an amazing job arranging each piece of candy with such care. (As you can see, we placed a toothpick through each Peep bunny, so as to be sure they stood tall.)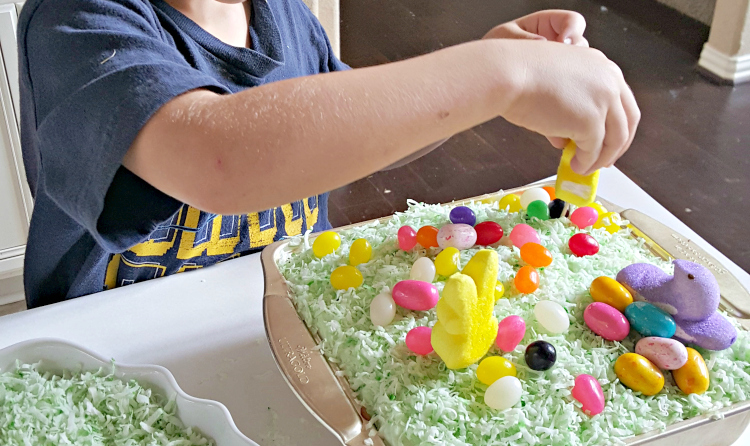 This Easter Candy Garden would make a great gift, made as mini cakes, for friends and neighbors. Or even as a large sheetcake for your Easter celebration. This sweetly decorated cake is truly as much fun to make as it is to eat.
Check out Walmart's recipe, as it is a bit different, made with pudding instead of cake.
As a participant in the Walmart Moms Program, I've received compensation for my time and efforts in creating this post. All thoughts and opinions are my own.