Do you have tons of turkey and all the fixings left over from Christmas dinner? We do, like every year, but I have the perfect solution – Leftover Turkey Dinner Stromboli!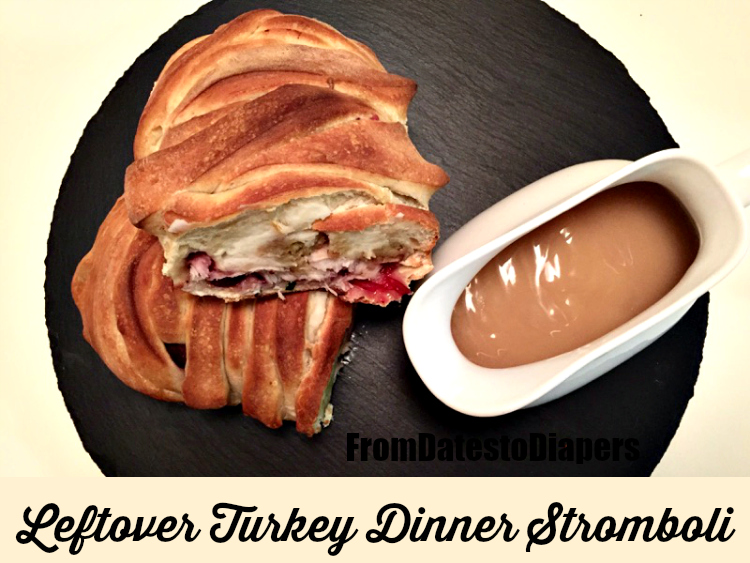 My sister in law was inspired with this genius idea. While this Stromboli could be made with leftover ham or roast, I think turkey is best, especially when you add the cranberry sauce. Mmmmm!!
Leftover Turkey Dinner Stromboli is super duper easy to make. Did you expect anything less from me? You could have a delicious stromboli in just a few of easy steps. All you need is your leftovers – meat, cranberry sauce, stuffing, mashed potatoes, and anything else you may have – and a roll of pizza dough from Walmart.
Here's what you do:
1. Roll out your uncooked pizza dough into a rectangular shape.
2. Place all your leftover fixings right into the middle. We layered cranberry sauce, turkey, stuffing, and mashed potatoes.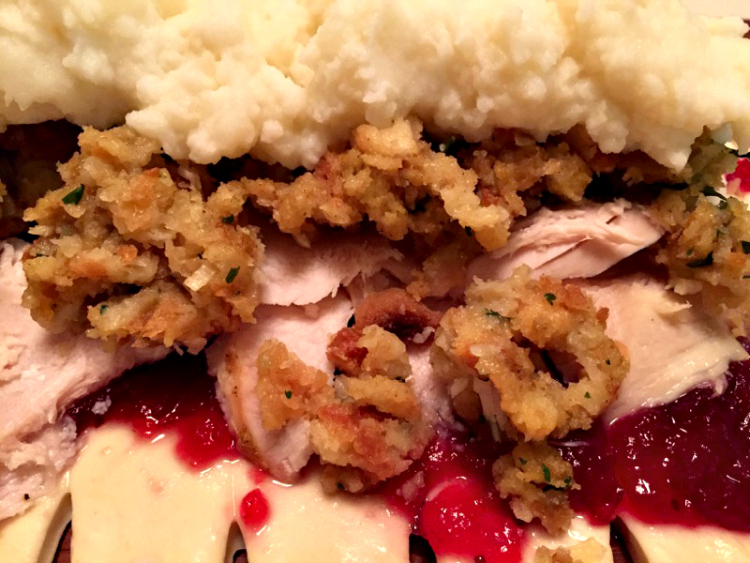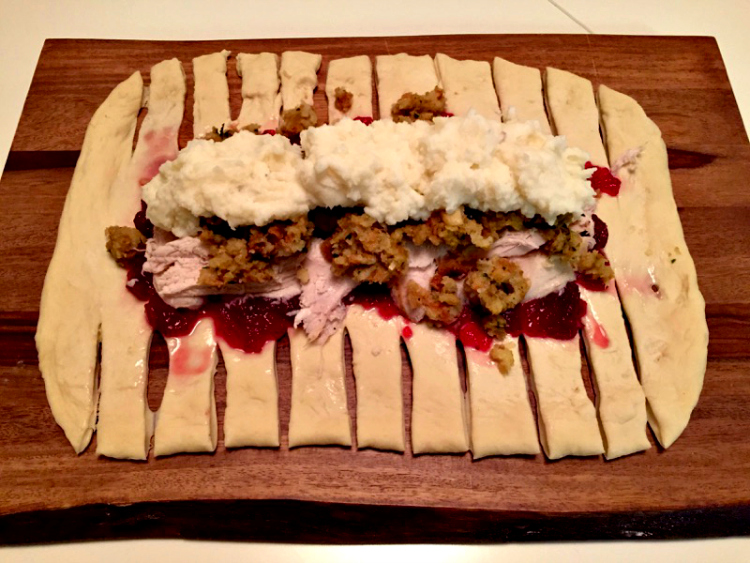 3. Using a pizza cutter, cut the edges of the pizza dough into 1 inch strips on both sides. Carefully fold strips over each other, saving the top and bottom pieces for last, tucking longer strips underneath.
4. Cook on a parchment lined baking sheet in a 375 degree oven for 20 minutes, or until crust is cooked and golden brown.
5. Serve and enjoy!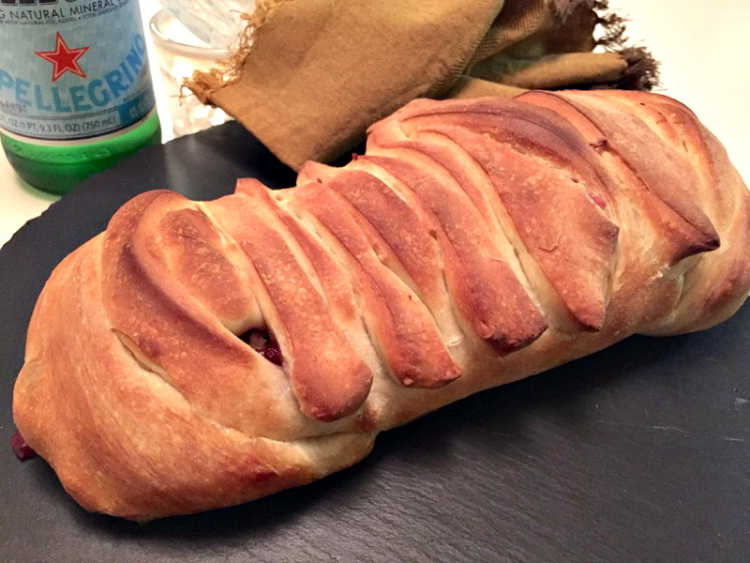 Do you have any great recipes using your leftovers from Christmas dinner? I'd love to try them!
As a participant in the Walmart Moms Program, I've received compensation for my time and efforts in creating this post. All thoughts and opinions are my own.