I have been a Disney fan for as long as I can remember. I've played in Disneyland a number of times, I've visited DisneyWorld a few, and I've even explored Disney's Aulani on Oahu. But. This week will be a first for me. I AM GOING ON A DISNEY CRUISE!!
One of my bestest friends has invited me along with her on the Disney Fantasy media cruise. I wasn't invited as media this time, so technically I'm going as Janice's guest – which is kind of odd for me, to be honest – but I AM GOING ON A DISNEY CRUISE!!
Can you tell I'm a little excited?
I'm sitting at the airport in Phoenix waiting for my flight to Orlando, and I can.not contain my excitement. I have this urge to turn to the person next to me and tell them why I'm on this flight with them…
Don't worry. I won't.
Stay tuned as I bring you photos, video, and my thoughts on the magic and wonder of the Disney Fantasy.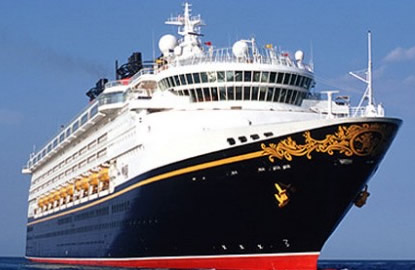 (For the record, this is not a "free" trip for me. I paid for my airfare to get to Orlando, as well as the taxes and gratuities for the cruise.)