Summer time means no school and lots and lots of play. But, what would you say if I told you that you could combine the two to keep your elementary kids on their toes? It's totally true with UMIGO (pronounced you-me-go).

About UMIGO:
UMIGO – You Make It Go – is a fun, vibrant world of adventure that uses the building blocks of math to engage early elementary age kids in narrative-driven "appisodes." As best friends Bean, Bit and Dizzy save the day from broken roller coasters, ancient mummies and more, the hilarious, interactive UMIGO appisodes incorporate stories, music videos and games, getting children involved and helping them to become active learners. UMIGO helps children develop the math skills they need for effective reasoning and problem solving. UMIGO's educational content is aligned with the Common Core Standards for Mathematics for first and second grades. 
What is an appisode?
Each "appisode" contains transmedia, meaning it is made up of different types of media to engage the kiddos. UMIGO's appisodes consist of three types of media:
a video containing a lesson through a story 

a game, and
a music video to reinforce the lesson learned
With vibrant online adventures, plus free downloadable offline at-home activities, UMIGO encourages parents and children to explore together for a fun, shared learning experience.
What we thought:
I set Timmy and Noah up with my laptop to see if they could navigate umigo.com on their own. They did okay, but I had to help them find the transmedia appisodes, since they got stuck on the videos. (I think the locks on the transmedia appisodes scared them away.) Once they knew they could open the appisodes and unlock them by clicking the green button, they were excited to open each one.
While the educational video was not the favorite of the three, both Timmy and Noah watched all the way through and were more than eager to play the game at the end. I'll tell you what, those songs in the music video sure are catchy. We were singing "line me up" for days!
Ben got in on the action tonight and all three of my youngest kiddos were quite upset that I had to use my laptop to write this post. I have promised each of them time on UMIGO tomorrow… Not a bad deal for a lazy summer day, if you ask me!
All in all, I would highly recommend UMIGO for any elementary aged child. I know it was officially created for second and third graders, but even Josh poked in and was interested for a bit. Try it out and let me know what your kids think!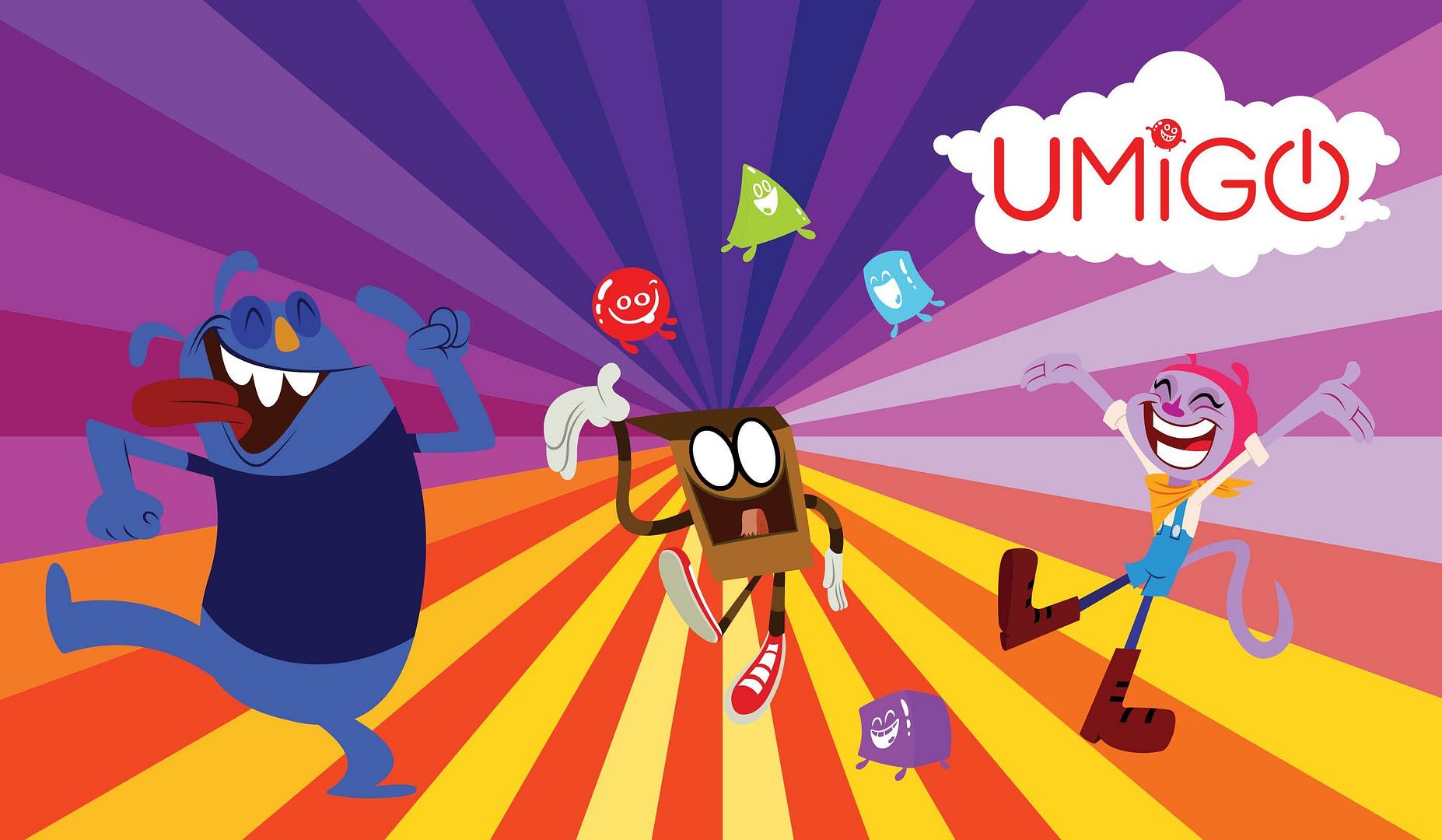 UMIGO kicked off their Summer of UMIGO on National Summer Learning Day (Friday, June 19th), in an effort to help combat the "summer slide." In partnership with the National Summer Learning Association (NSLA), UMIGO brings its narrative-based appisodes, interactive games, activities, and educational resources to more than 70 communities around the country. You can find a location close to you by looking on the NSLA's interactive map at SummerLearningDayMap.org.
Follow UMIGO:
This post is made possible by support from UMIGO. All opinions are my own.