The other day, Ben begged me to make him a Chocolate Pie. I had never made one before, but knew it couldn't be too difficult. With some help from Ben, we found a recipe and made a list of needed ingredients. Off to the store we went and before long we had everything we needed.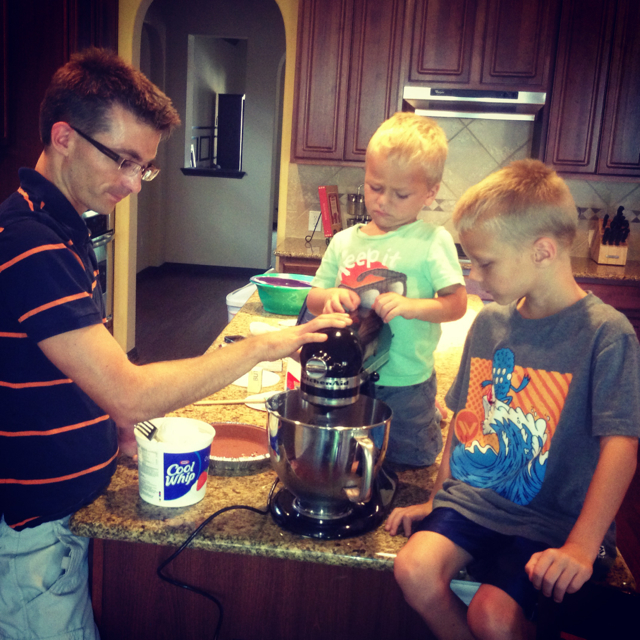 With Andrew's help, Ben and Timmy made two pies. Boy, were they excited to have a hand in creating one of their favorites!
This has to be the easiest dessert to make, and certainly one that our whole family enjoys!
What's your family's favorite homemade dessert?