Today was officially day one of BlogHer '09 and my Overstep Your Bounds Challenge. While it seemed I walked all day long, I only clocked 6,332 steps, allowing my competition to get ahead.
The day began with a fun breakfast with the Walmart team and Food Networks' Dave Lieberman. I didn't know much about Dave, but discovered that his passion is showing others how easy it is to "eat, live and entertain like royalty, even on a commoner's budget". Dave also told us that he has a blog called Dave Cooks, where he writes about food and travel, and posts some amazing pictures.


The real steps occured after breakfast, when Tara and I roamed around the conference hotel, meeting up with people I was dying to see again, talking to people who stopped us to try to find out who we were and if they knew us, and wandering around the exhibit/sponsor booths.

I have to confess that I couldn't help but be drawn towards all of the beautiful babies I saw as I walked around. Babies being held close in wraps and slings, as they slept. Babies being cuddled. Tiny babies being pushed along in strollers, oblivious to the world around them. Ah, babies. It was a welcomed distraction and I ate up every moment.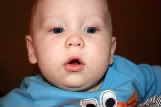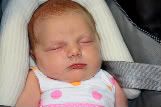 And, then more parties. Energizer, e.l.f. and Nikon all sponsored wonderful parties, with great food and FAB hostesses.

I missed most of the sessions (ok, I missed all of the sessions), but today was full of life. And a lot of steps.