As I finished packing up to go home today, I couldn't help but realize how much swag I was given throughout the course of my time here in Chicago. While all of it was amazing, not even the video camera that I received can truly compare to the memories I made when I saw a good friend in person for the first time, when I met up with tried and true blogger buddies, or when my favorite PR gal and I squealed when we saw each other.
Oh, and the hugs are always one of the best parts for me… Hugs from old friends, new friends, and even some celebrities!
Even though most of these moments weren't captured on film, they are memories that will last forever.

Tara Kuczykowki, Julie Cole of Mabel's Labels, and me ::
We have seventeen (yes, you read that right… 17!) children between the three of us!

Tim Gunn and some of my bestest blogging buddies ~ Erika, Lori, Arianne, Audrey and Tara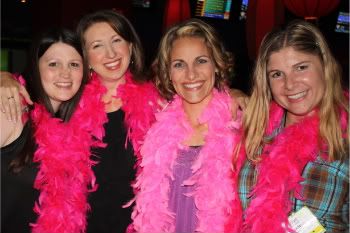 Having a ball at BowlHer with Kristin, Tara, and Tonya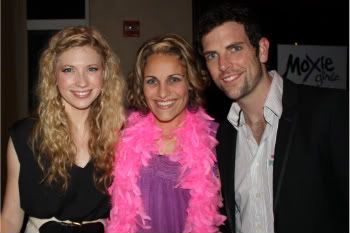 Two of the most amazing and down to earth artists out there, Brooke White and Chris Mann.