The end of March was a blur, and the beginning of April came in like a flood. I was in a rough place, struggling with things of this world. Hiccups in relationships. Stress in finances. Not enough time to complete my work and volunteer obligations, let alone spend time in the Word or in prayer. Overwhelmed with managing the calendar for seven active and social little people, and also finding time for date nights with my husband. Feelings of guilt when I didn't make time to look my children in the eye when they were speaking to me, or had a full conversation with Ray that I promptly forgot, because I wasn't giving him the attention he deserved. Distracted by things that shouldn't matter more.
These things I knew were wearing me down and I needed to give my stress and anxieties over to God to let him shoulder. Instead, I allowed these things to weigh me down. I was allowing for the weight of it all to manifest in literal physical aches and pains and ailments. It was becoming increasingly difficult to bear the weight of my responsibilities on my own.
I felt lost in the busyness and I needed to refocus. Gain perspective. Find peace in my Heavenly Father. I needed to get away from distractions – even the people whom I love more than anything – to just be with Him and rediscover who I am in Him.
The invitation to attend Lonehollow's Camp Connect couldn't have come at a better time for me, although I hesitated a bit due to other obligations. Would the kids all get to their games, birthday parties, and more? Knowing the timing was completely orchestrated by God, I had to make it happen. A retreat for busy women, Camp Connect was "guaranteed to re-energize " the invitation claimed. So, in the midst of my busyness, I jumped on the opportunity to attend, with the plan to leave my kids and their full schedule in my husband's capable hands for the weekend.

You are chauffeur, mediator, cook, CEO, entertainment coordinator, business owner, multi-tasker. You take time for your children, your husband, your parents, your siblings, your job. Are you taking time for you?

Let Lonehollow connect you back to yourself – igniting your youthful spirit, recharging your energy, reconnecting you to YOU!

Deep within the Hill Country, the serenity of summer camp life awaits. Hike through trails overlooking the scenic Lonehollow valley. Paddle across the lake while re-connecting with old friends. Relax with a glass of wine, or join a sunrise yoga class to welcome the new day. Escape to Lonehollow this April for a camp weekend designed specifically for women — guaranteed to re-energize your body, mind, and spirit!
As wonderful as all of this sounded, a decision had to be made at the beginning of the retreat – was I going to really experience this weekend and focus on me? Or was I going to set my needs aside for the sake of a good and thorough review. After all, the invite came in the form of a blog assignment; an invitation to experience Camp Connect so I could share it with y'all.
I needed a break. A real break. So, I decided to keep my computer and "good camera" tucked away. I only carried my phone with me throughout the weekend for the sake of snapping photos of the gorgeous scenery, and silenced it in the Dining Hall – the only place on the property with wifi and cell service – to avoid being bombarded with messages. I began the weekend carrying my little notebook with me, so I could jot down my feelings and thoughts, but ended up ditching it unless it was meal time.
I couldn't be more grateful for making the decision to experience Camp Connect in a real and special way.
I was not anticipating such peaceful sleep at the retreat, due to the fact that it was being held on the grounds that typiclly host kids for summer camps. When I initially thought of spending the weekend at a sleep away camp, I did not expect pillow top mattresses atop beautiful custom-built bunk beds to be in the picture. Not to mention amazing and unforgettable views of the Texas Hill country. We got both, and more!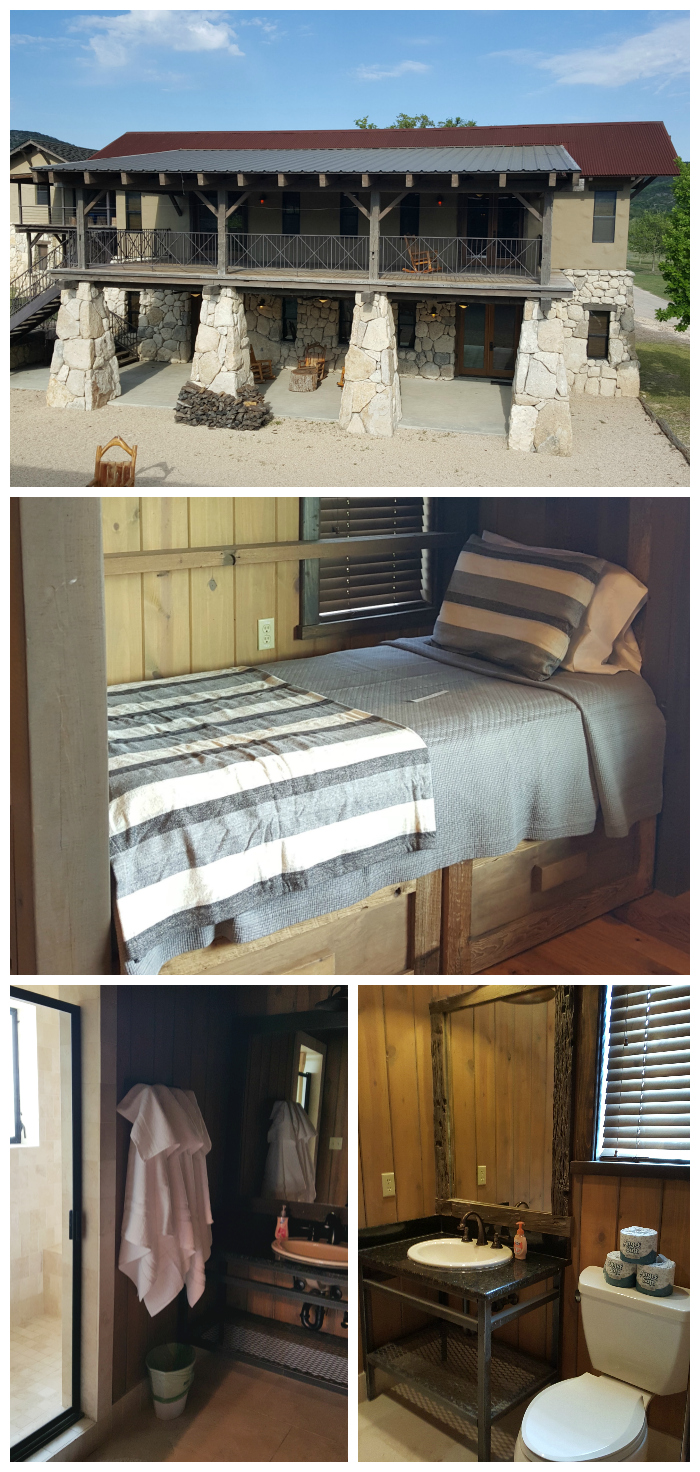 I was also pleasantly surprised by how rich and decadent the food was throughout the weekend. Chef Mike prepared wonderfully delicious hors d'oeuvres, meals and desserts. Between the food and the libations, our bellies were filled and waist line increased. In all of it's elegance, I was well aware of the fact that everything served throughout the weekend was remarkably healthy. The delicious gourmet meals kept my palate well satiated, but made me miss my own Chef at home just a bit.
Through sunset yoga and an invigorating and soul-searching hike, I pushed my body to it's limit in the best possible way. I was worried, what with all the pain that my body was telling me to feel, that I wouldn't be able to do any of it. But, I did it all. The view at the top of Rattlesnake Mountain is just breathtaking and made me feel closer to God than I had in quite some time. I was able to feel His presence and allow Him to speak to me in a way I missed so dearly.

I pushed my body a bit more and had an incredibly peaceful horseback ride atop Moondawg. During that ride, I had plenty of time to pray and reflect on my life. I was able to re-energize my body and my spirit yet again. Riding along that beautiful trail on that strong steed, without worry or distraction, allowed me yet another opportunity to thank my God for his creation.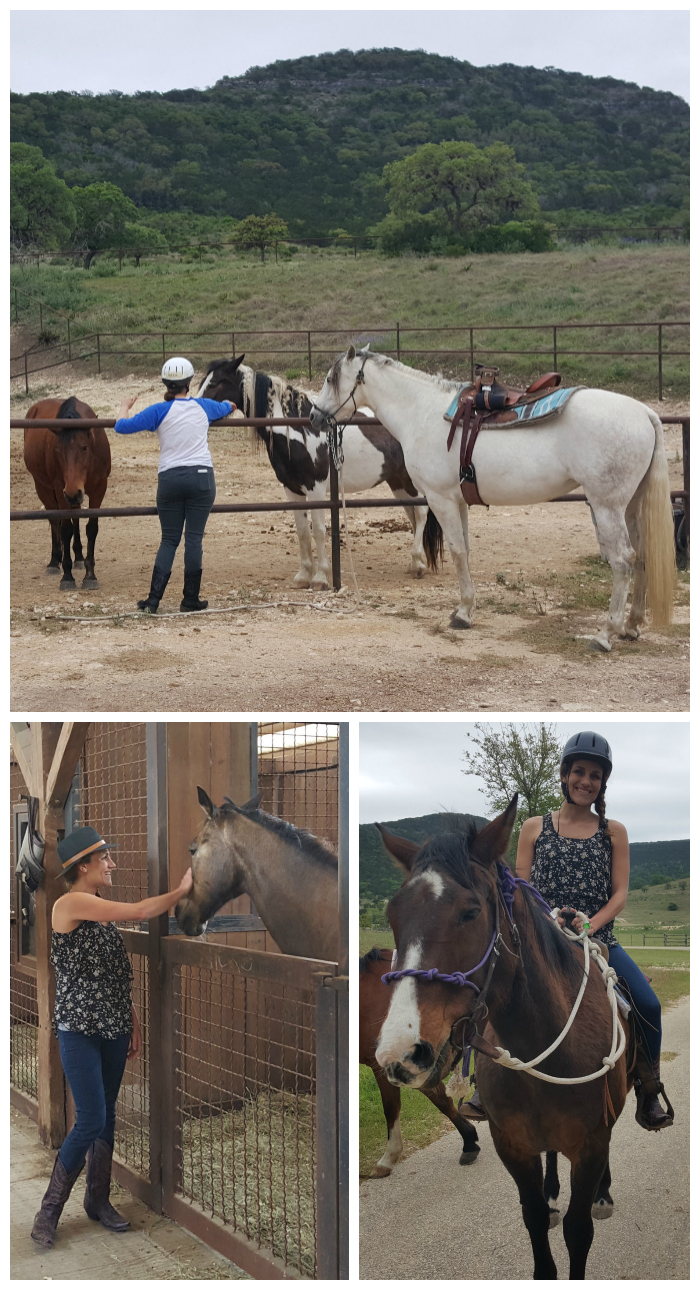 Friendships are so difficult to make and maintain as an adult, but Camp Connect allowed for engaging conversations with beautiful women over several glasses of wine, or while roasting marshmallows for S'mores around the bonfire late into the night. These "sleep away camp" memories are some I am sure to never forget!
All of my apprehensions about going away for a women's retreat at such a busy time in my life have been dissolved. I can only hope and pray that I am able to attend Camp Connect again in the future. For me it was an amazing weekend of connection. A connection with myself, with my God, and with others. A truly inspiring re-energizing of my body, mind, and spirit. It was just what my body and soul needed at that very moment.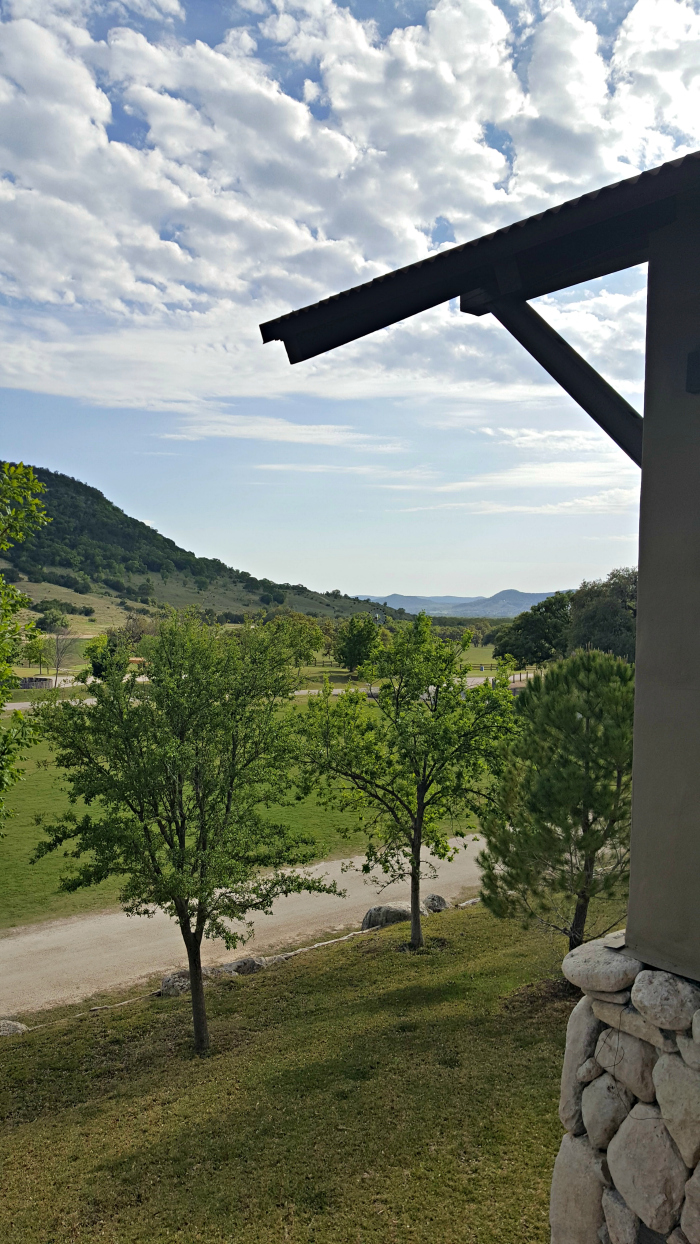 Lonehollow will be hosting another group of women for Camp Connect this Fall. Mark your calendars for September 30th-October 2nd to join me!!