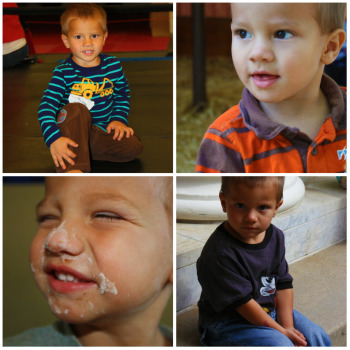 Last night I tried to cuddle with my baby. Okay, it's hard for me to admit, but Noah's not really a baby any more. Sure, he'll always be my baby, but you know…

As I was saying, I tried to cuddle with him, as he squirmed and tried to escape my cuddles and kisses. He finally got away, full of giggles and a look of victorious delight but still only inches away from my reach.

"My baby's gone. Where'd my baby go?" I said, on the verge of tears. Alright, I'll be honest, I was teary-eyed.

Noah looked at me. "Your baby's gone, Mommy? Your baby right here," he said, pointing to himself.

Ah, when did my baby turn into a little boy?