Julia and her best friend, Melody, are trying to move on after their first hand experience with how awful being the victims of a cyberbully can be. While they are doing well and thriving in their new school, making new friends, and doing everything normal teenage girls love to do, they still have moments of fear and doubt. There are triggers that recreate those feelings of terror and suspicion. It will be a long road to complete healing, but I believe we are on our way.
I am proud to say that along this road the girls have been empowered by a new calling – a desire to tell their story and share how their peers can stay safe online. They are hoping to bring awareness so as to help prevent something similar from happening to others. Recently they were able to speak on a panel at a blogging conference in Florida, along with Marti (Melody's mom) and myself, to share these tips.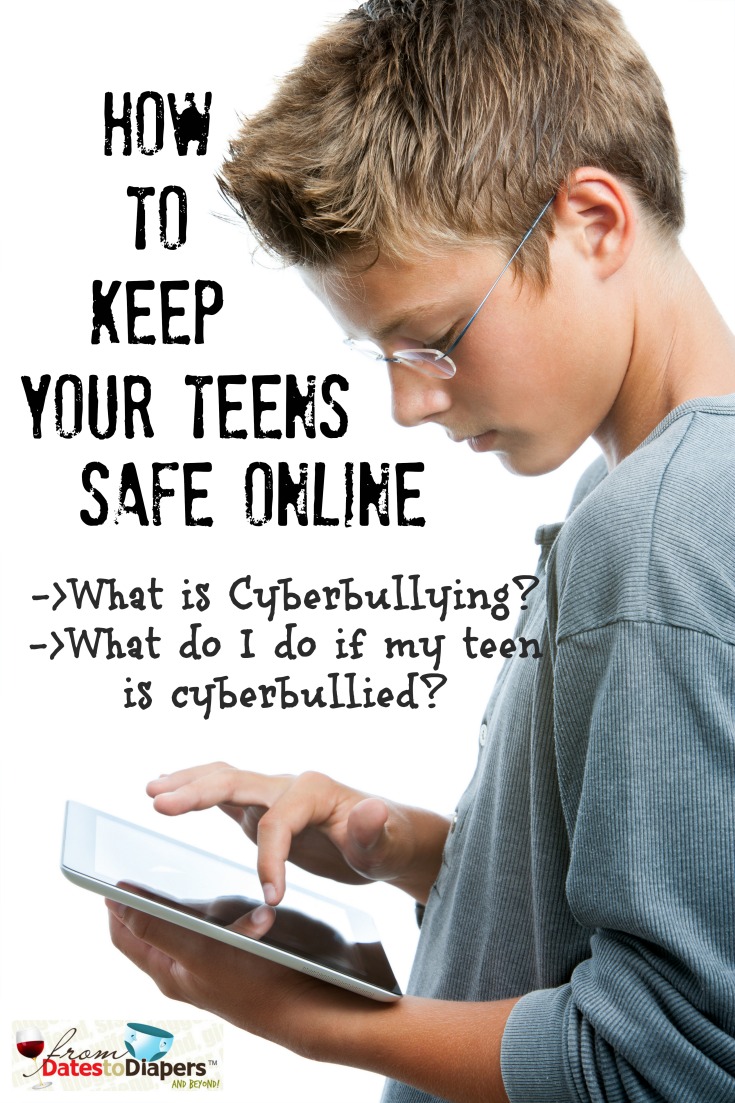 Before sharing these tips with y'all, I think it's incredibly important to define what makes a bully, and thus a cyberbully. All too often are these terms, or titles as it were, are thrown around lightly and misused. While the girls case was pretty extreme, as they saw almost all forms of cyberbullying, any harassing behavior that a bully uses via technology fits the bill.
What Is Cyberbullying?
Bullying is an intentional and repetitive aggressive behavior. An attitude spawned from the intention to gain power over another; to gain the upper hand emotionally and/or physically. When people disagree, aggressive behavior and responses may appear similar to bullying, but it is important to know the difference. Be careful not to assume that every conflict requires identifying a bully and a victim.
Cyberbullying involves using technology, like cell phones and the Internet, to bully or harass another person. Cyberbullying can range from embarrassing or cruel online posts or digital pictures, to online threats, harassment, and negative comments. Cyberbullying can also take the form of stalking through emails, websites, social networks and text messages.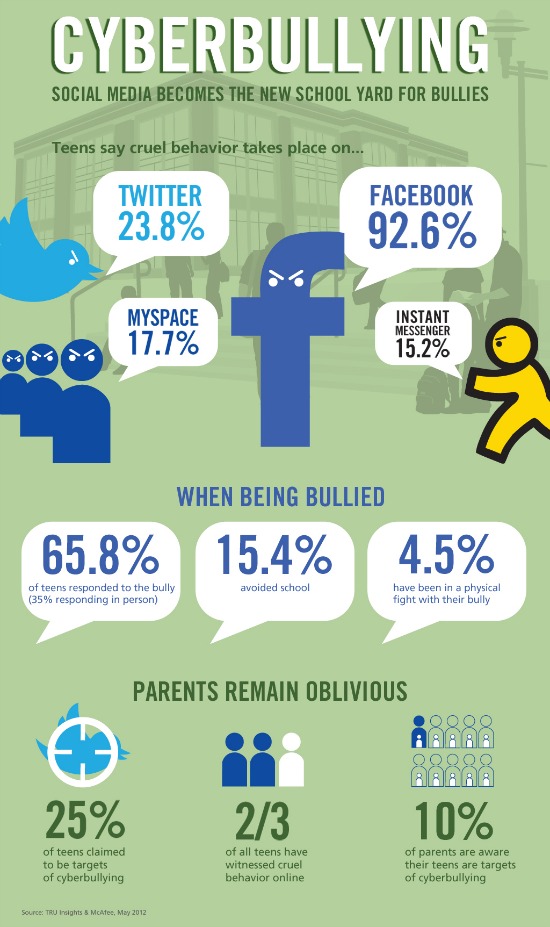 It's pretty staggering to me that only 10% of parents are aware that their teens are targets of a cyberbully, according to McAfee, especially given that 1 in 4 teens claim to be a target. I can not stress enough the importance of maintaining an open dialog with your kids about all things digital, especially proper social media etiquette. Marti and I have a few additional tips for keeping your family safe online:
Secure your network
Be smart when choosing P@55w0rd5 and change them regularly
Use mutli-factor authentication
Keep an eye on your recent sign-in activity
Use Parental Controls and set boundaries
Teach your children about online safety
Be aware and proactive online
While both Julia and Melody did have to delete their Instagram accounts, they are now back online and active on a social media platform or two. With our help, they came up with some great tips for themselves and their peers for staying safe online:
Be careful who you allow to use your phone or computer
Don't tell all your friends your passwords
Don't give personal information to people you meet online or on a public site
Listen to your gut
Be careful what you download
Let your parents know if something is wrong
As shown on the infographic above, almost 66% of teens being cyberbullied responded to the bully. As the girls learned pretty quickly, it is uber important to only respond to a bully by telling them to stop. Any other communication could be seen as a two-way dialog and makes the victim look just as bad as the bully. Julia and Mel have some other tips for teens who are being cyberbullied:
Tell your parents
Try to ignore ugly messages and only respond telling them to stop
Screen shot and print out all messages
Report the incident and block user
Keep documentation with dates and times
Talk to parents of known bully and/or school counselor
Find out who else may be involved
Report to proper authorities
I feel like this only scratches the surface, so I will plan to elaborate at some point. Feel free to add to the conversation by adding your own tips in the comments below!
Image of Boy on iPad – © karelnoppe / Dollar Photo Club
Infographic courtesy of McAfee