The weather has finally turned cool in central Texas, with temps dropping to the low 50s. You know what this means – boot, sweater, and scarf weather! My favorite time of year for fashion. Walmart has become one of my favorite places to shop for apparel and accessories, especially with my store's selection of scarves and sweaters.
I was never a huge fan of ponchos, until I saw one at Walmart and decided to try it on. It really is true that you shouldn't judge a piece clothing by how it looks on a hanger. If you are unsure, try it on! I am so glad *I* did!
I love scarves, but there is nothing like an oversized scarf to complete a Fall outfit. Plaid never goes out of style, so check your local Walmart store for this one. It is my newest fave!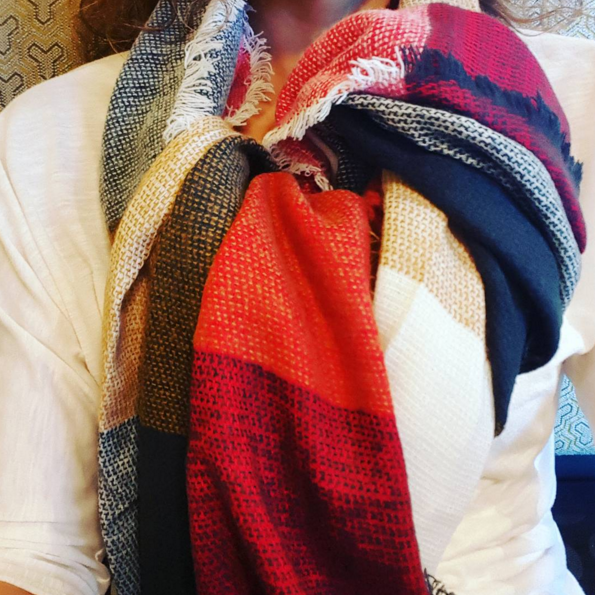 Keep in mind as we head in to the winter months that Walmart also has a great selection of gloves, mittens, hats, and beanies. And the price tag is great!
As a participant in the Walmart Moms Program, I've received compensation for my time and efforts in creating this post. All thoughts and opinions are my own.