Are you looking for the perfect gift for some of those kiddos in your life? Well, I have some great ideas! Whether you need to find that one item for your nieces, nephews or your own little one still left on your shopping list, check out some of our favorites.
Paper Jamz have been a big hit here in the Young house. These paper-thin instruments are available in the form of guitars, drums and amplifiers and are easy enough for even my littlest guys to rock out!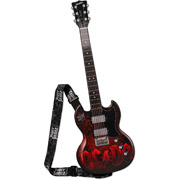 The Leapster Explorer is, by far, our favorite LeapFrog product, thus far. With endless ways to play, the Explorer offers games and activities, as well as the option to download apps, videos and ebooks. I'm looking forward to adding the camera accessory so my kiddos can use the Explorer to capture pictures and video without stealing my phone or Flip!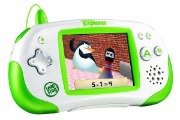 Loopz is a fabulously fun memory game that challenges the reflexes of every member of the family. With seven ways to play, Loopz provides hours of entertainment.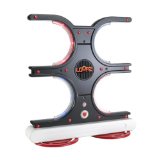 Although I would highly recommend each of the items in this post, I have been compensated for my time and efforts to tell you about some of hottest toys this Christmas. Be sure you check out the rest of Walmart's Top Toys!