Ray and I had the privilege of experiencing the Omni Resort and Spa at Barton Creek and attending the Shenandoah concert on Friday evening. It was quite the ultimate date night!
We started the early evening with a short trip to the Texas Hill Country. It was a gorgeous drive and reminded me of where I grew up in California. Beautiful hills covered in trees was our view for most of the journey. I was giddy with excitement for what was to come, but thoroughly enjoyed the peaceful drive.
Just after passing the golf course, we pulled in to Three Springs Spa there at the Resort. I had an appointment for my very first body scrub! I chose the Lavender and Honey Scrub, but wasn't quite sure what to expect, even after reading the description:
This lavish sugar scrub is made in-house using locally sourced Texas Hill Country Lavender and honey derived from our very own Omni Barton Creek apiary. Honey gently cleanses and tightens, while lavender buds soothe and heal the outermost layer of skin. This scrub concludes with an application of our lavender-infused lotion.
I was literally scrubbed down, enjoyed a warm shower, and was spoiled with a mini massage with lotion infused with lavender essential oil. It was heavenly – so relaxing and rejuvenating!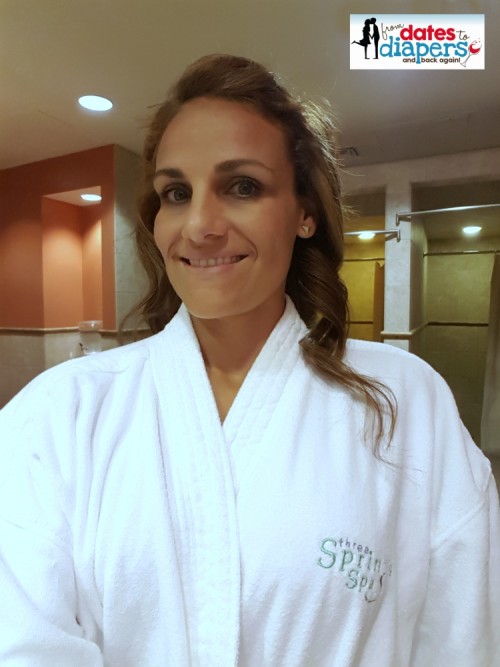 It was great to be able to use the women's locker room to get ready for my date. I only wish I had time to enjoy the sauna, steam room, or whirlpool hot tub. We'll just have to come back!
Next up, we headed to grab some wine before our dinner at Hill Country Dining Room. I had to hold myself back from ordering some of their small bites. I knew I was going to need to save room for the buffet. And boy, was I right! The buffet contained such a tasty array of wonderful food – from beautiful salad fixings to perfect slices of prime rib. We ordered a bottle of wine (of course!) and enjoyed each other's company while also enjoying the wonderful food and the view from the dining room.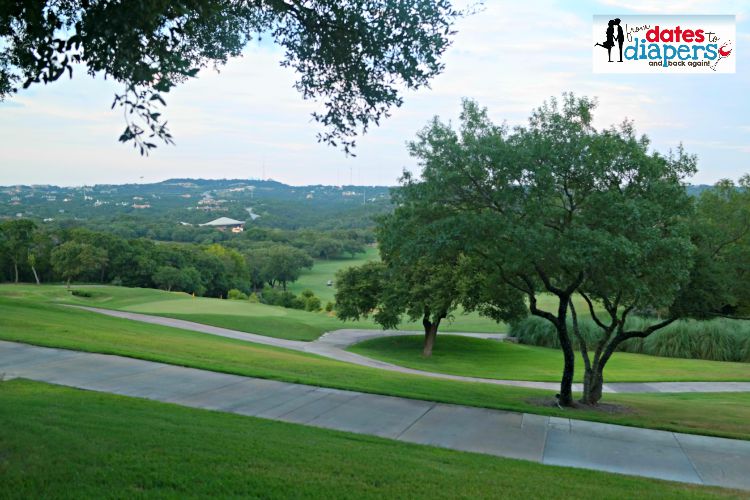 Finally, it was time for Shenandoah! They were performing as part of the Barton Creek Live Summer Music Series. Not only did they bring it, but I got Ray up on the dance floor and we had a fantabulous time.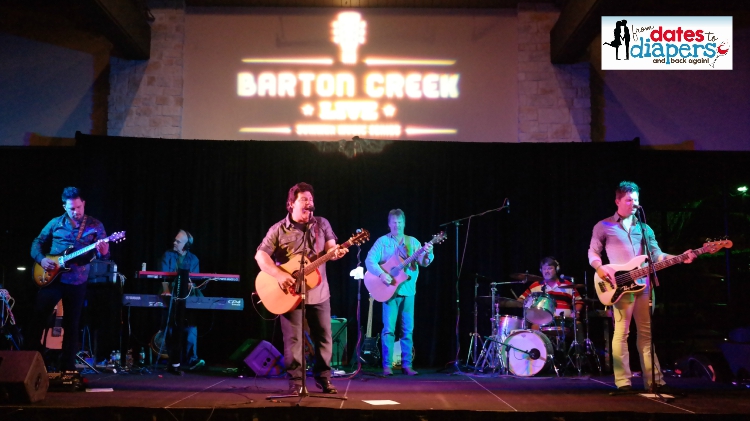 This was definitely a night to remember. We enjoyed ourselves so much we even forgot to get a picture together!


———


You, too, can visit Omni Resort and Spa at Barton Creek for a memorable night. There are only two more concerts this summer, so hurry!

And, if you are feeling lucky, head on over to the From Dates to Diapers Facebook page to enter to win a pair of wristbands to one of the last two concerts.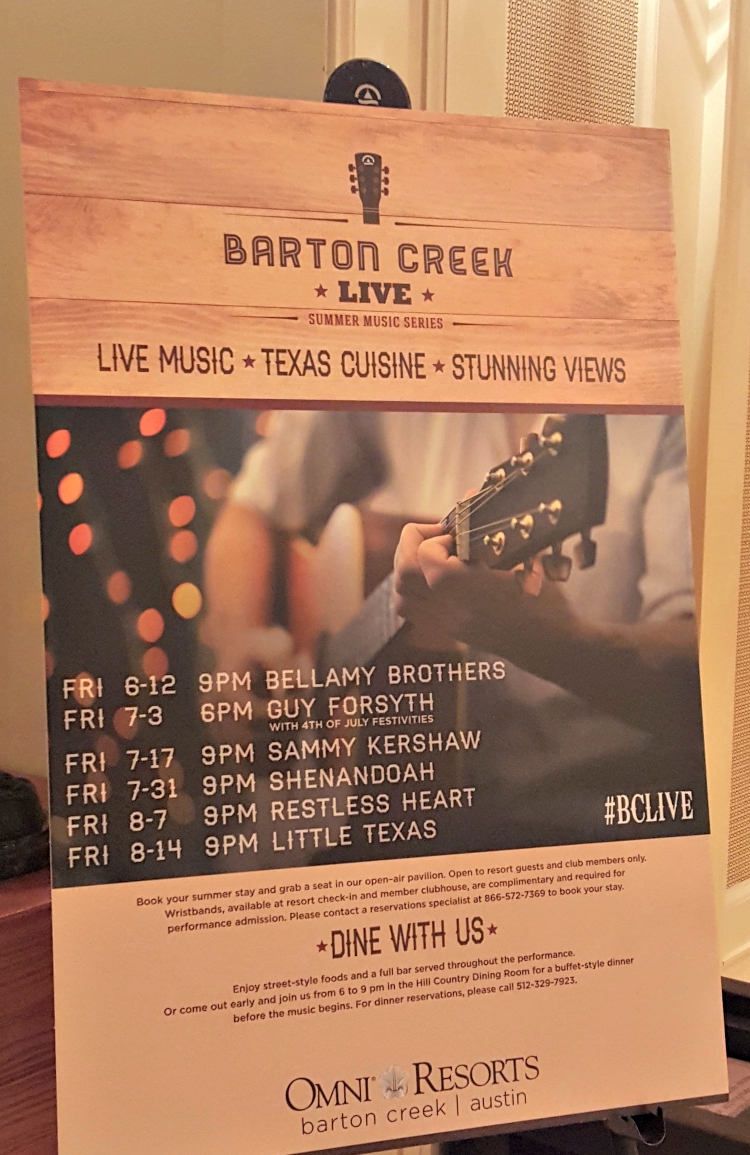 Disclosure: We were hosted on Friday night by Omni in exchange for this post.