As an ambassador for Graco Nation, we are always receiving great perks. Like yesterday, when we received a fun little surprise… A birdhouse kit!
Zach was so excited when he saw the kit and immediately began inspecting it's contents…. wood panels, glue, nails, and even paint.


He wasted no time but got to work right away, while a couple little brothers watched.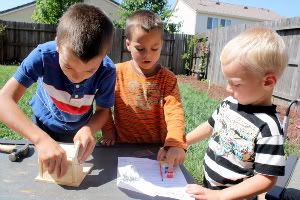 Just adding the perch and it was done in record time!
Way to go, Zach!!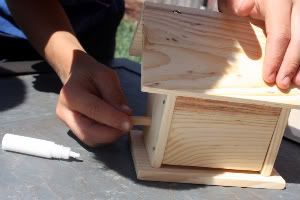 Please note: We received the bird house kit as a gift from Graco Nation. This is not a sponsored post, nor a review.