With the rain preventing us from venturing too far from home, the kiddos and I are beating the blues by staying busy. One thing we've been doing more of these past few days is getting down on the floor with Timmy. Not too long ago I picked up a tummy time mat for him at Walmart. I know I can use a blanket – and I often do – but this mat came with a pillow and a couple of teething toys, which are perfect for Timmy's swollen gums.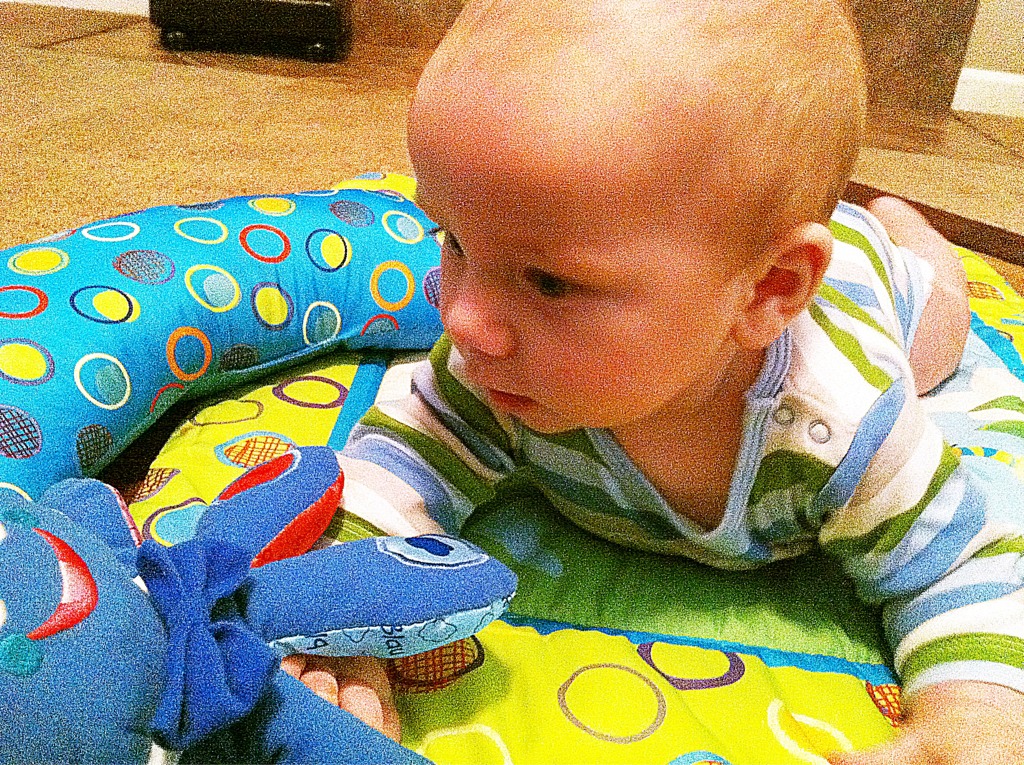 To be honest, Timmy's not a big fan of tummy time, mainly because he'd rather roll all over the place, so it's tough to keep him on his tummy unless one (and sometimes all) of us are right at his level talking, singing and playing with him. This, of course, is no biggie, because we all simply adore to dote on this littlest member of our family!
I have been compensated by Walmart for my time and efforts to create this post.
All thoughts and opinions are my own.