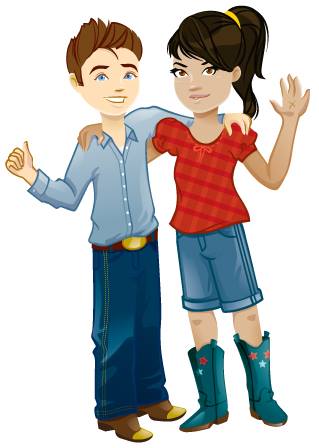 Have you met Sam and Sofia? These two travel the world and send your kiddos goodies from a new place every month. With Little Passports you can inspire a love and understanding of the world as your child learns about a geography, history, culture, and language in a fun and memorable way.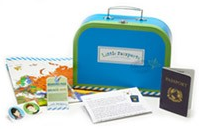 Little Passports sent us the Explorer Kit to check out. A suitcase arrived, containing everything we needed to get started: a letter from Sam and Sofia, a map, a passport, stickers, access to online games and more. My kids were beyond thrilled! Since we love to travel, we were obssessed with the map and photos, and they begged me to "get more".
There are two subscriptions from which to choose::

Every month, Sam and Sofia visit two new states and send your child an exciting package in the mail including an activity-packed travel journal, stickers, postcards, pop-out models and access to more information and games/activities online. Including our first month starter Discovery Kit, a total of 26 monthly packages available for all 50 states.

Every month, our globetrotting characters Sam and Sofia visit a new country and send your child an exciting package in the mail including a letter, fun and unique souvenirs, stickers, photos, access to online games/activities in our Boarding Zone and more! A total of 24 different adventures available.
Make travel possible
without ever having to leave the house
with Little Passports.