Ray and I have done quite a bit of traveling this summer – much to my kids' dismay – mostly for work, with a few romantic getaways thrown in the mix. In fact, as you read this I am heading to Chicago to learn more about the Kolcraft brands. (More on that later!)
I knew I would have some free time to explore Chicago on this trip, so last night I decided to browse through the marketplace on my new Nokia Lumia 900 Windows Phone for some helpful travel apps. I was looking to find Chicago-specific apps, but I was also hoping to find a couple for our trip to New York with the kids this Fall. (Planning ahead? Me? Crazy, I know!)
Before I say more about the apps I found, I have to tell you how much I am enjoying getting to know my Windows phone. Over the last several weeks I have been playing AND working on it. I have to say, it's fabulously smart and easy to use. Click through the banner on he left to get a glimpse of the phone in all it's glory.
Oh, and isn't she pretty?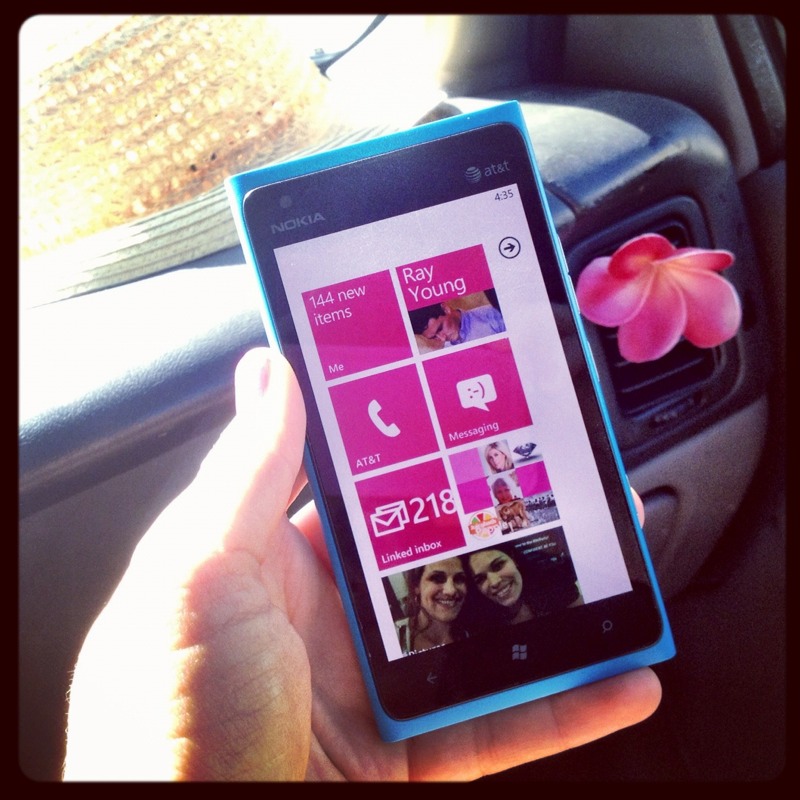 Okay, so… Among the travel planning apps, I found a few that we will use while actually in the two cities we are visiting.I figured I'd use Local Scout to plan our daily itinerary. It's perfect for finding places to eat + drink, things to see + do, and the best places to shop.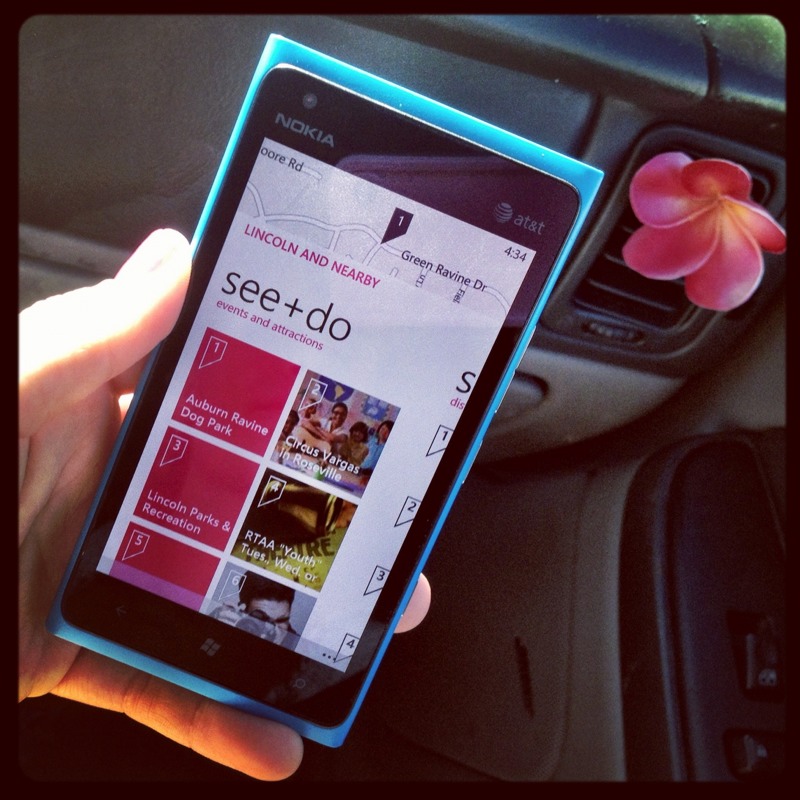 But, before we even get that far, I plan to use Family Organizer by AboutOne.com to keep track of medications that we all must remember to take while away from home, as well as our emergency contact information. I discovered we can also use Family Organizer to log all of our special vacation memories.

Now that I've told you how I plan to make my next couple of trips easier (and more fun!), I'd love to hear what apps you've found for your Windows Phone that make exploring a new city easier for you and your family. Please share!


I have been compensated as a Windows Phone Blogger. This is post 1 of 3. All thoughts and opinions are mine.