We all agree that the sourdough pizza we made tonight, inspired by my grandfather's famous recipe, is the best pizza ever. You will want to bookmark this page because any time you are craving pizza, you will want this pizza!
Poppy Joe's Sourdough Pizza
First, coat both sides of sourdough bread slices in olive oil, and toast.
Rub one side with a fresh clove of garlic before it has cooled. This will be side on which you place all toppings.
Cover toasted garlic bread with homemade sauce (recipe found below).
Add your favorite toppings. Ray and I love mozzerella cheese, mushrooms, olives, and jalapeños!
Bake at 350* for 20 minutes, or until cheese has melted.
Mmmmm!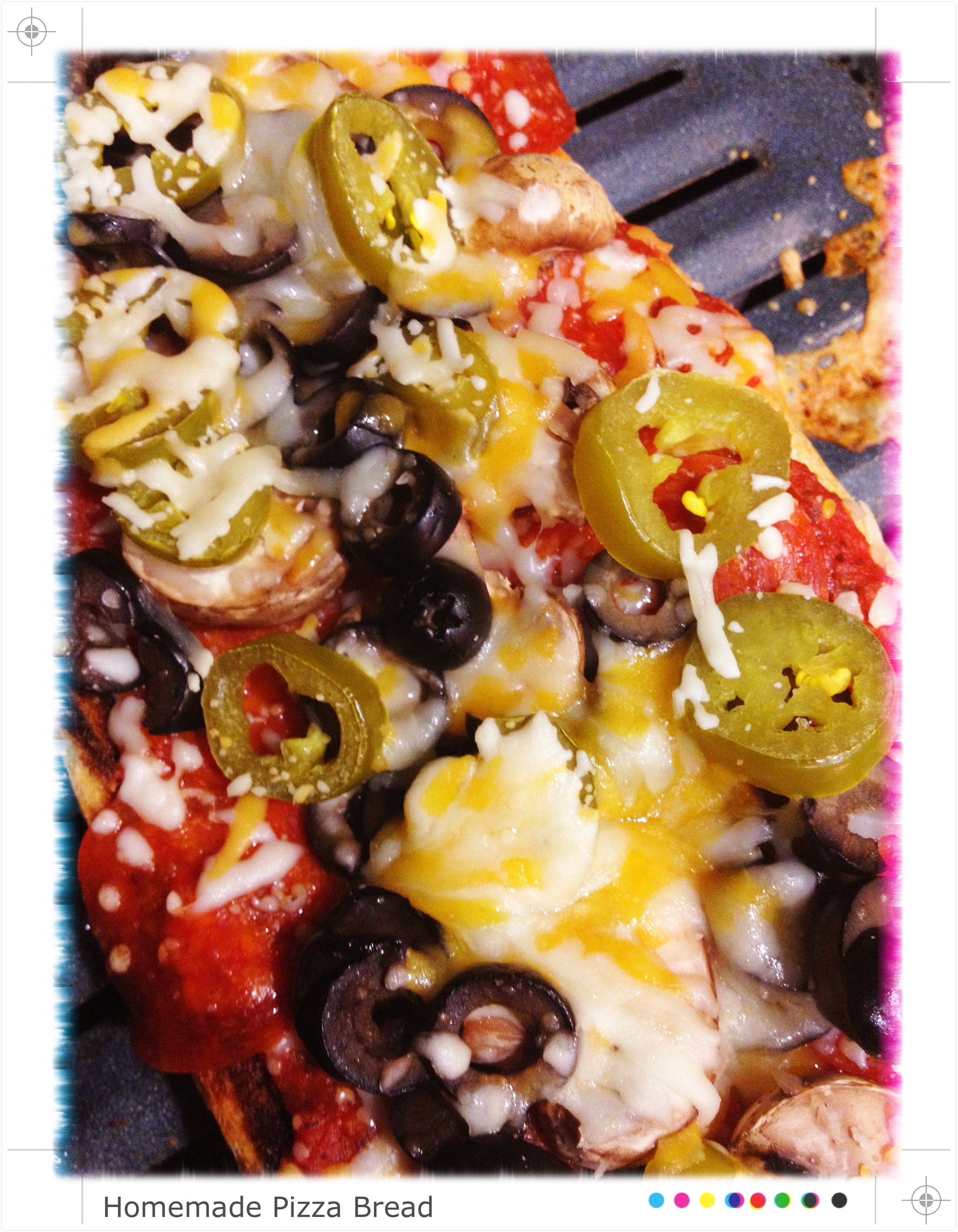 Chris' Homemade Pizza Sauce
Combine the following until well blended:
1 29 oz can of tomato sauce
2 T oregano
2 garlic cloves, freshly pressed
1 T basil
2 t ground paprika
1 t sugar