When Ray and I were newlyweds, we studied a book called The Five Love Languages. In this book, Gary Chapman explains the different ways in which people react to others, based on actions and words, thus resulting in changes in our "love tanks."
Chapman spent an entire chapter in his book explaining how the love languages can be applied to children. He also wrote a book called The Five Love Languages of Children. Now, I haven't read his book geared towards children, and we didn't have children when we went through the first one, but the same lessons Ray and I learned so long ago can be applied to our children, as well. Our children need to have love tanks that are full, as well.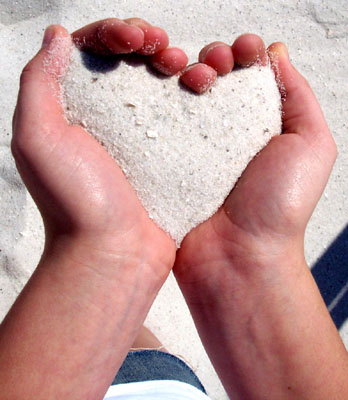 According to Chapman, there are five ways in which each of us express and receive love:
Quality Time
Words of Affirmation
Gifts
Acts of Service
Physical Touch
Each are pretty self-explanatory and I'm sure you could recognize which most speaks to you or your spouse just by glancing at the list, but what about your children? Which one would best describe each of their love languages?
Knowing how to identify each of the languages of love in Ray has helped me grasp how to identify them in my children. Ethan and Josh both begin to glow when Dad or I spend quality time with either of them. It doesn't have to be a lot of time, but even just a quick conversation or little bit of undivided attention goes a long way in filling their love tanks. Zach, on the other hand, thrives on words of affirmation and encouragement. Gifts is my love language, so it's easily recognizable in Julia as she is always making and giving gifts. And, physical touch is big for both my Ben and Noah – Both are generally always in need of a hug and Noah falls asleep with one hand on my face!
We naturally pour on all five languages when our children are young. We must spend time with them, serve them, and hug and cuddle, so as to sustain their life. We shower them with praises as they smile for the first time, burp after a feeding, and later as they begin to crawl and then walk.
As our children mature and develop personalities, however, their language of love can be a bit harder to identify. Here are a few ways to best determine which one each of our children most appreciates:
Observe their reaction to the different ways in which you express your love for them
Observe how they show their love to others
Listen to their requests
Give them options
I would love to hear which language you speak. What about your spouse and children?
It's important to remember that if you express love in a way that is not understood, your child or spouse may not realize you've expressed your love at all. Chapman stresses the importance of understanding your loved ones' language in order to keep their love tanks full.
Is your love tank full?