Ray was out of town and it was a cold cloudy day. As we ran to our car, we felt random raindrops land on our nose or our hand. My kids were bundled up and asking for hot chocolate, but we had made a commitment – I had made a commitment. We were to be part of a shoot for an online commercial for Qusik.
The video shoot was to take place in a beautiful backyard. And the scene? A swim party. Um, what was I thinking?
I will leave to your imagination what may have gone down that afternoon, and instead share with you how my kids went from saying it was "the worst day ever" to it was "the best day ever." And, it has nothing to do with the product the commercial would advertise. Go figure.
Ready?
There was a package waiting for us on our doorstep when we arrived back at home, still shivering despite the hot chocolate treat. Everyone ignored it and rushed to make themselves warm. We were changed and cozy, and just about ready for bed, when Noah spotted the box by the front door…
Inside was an Xbox with Kinect and RUSH, Disney's newest game, and it took us all by surprise. You can bet we hooked that thing up and spent the evening staying very warm jumping, running, dodging, and saving as Disney super heroes!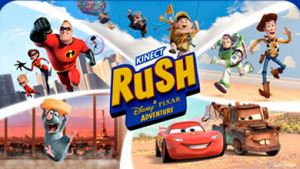 I will always remember that day as the day I froze my kids. But, my kids? They will always remember that day as the day their wishes for an Xbox and Kinect came true.
The game and Xbox with Kinect were sent to us by our friends at Microsoft and Walmart in exchange for our honest opinions. More to come later, including hilarious video of my kiddos playing.