When Timmy saw the Air Storm iretek Bow on shelves at Walmart, he immediately lit up! Then, he saw the bow and arrows light up and he told me that he just had to have it. Being that I am a big fan of bows and arrows myself, I decided to pick it up for him and his brothers.
I am so glad I did, because it is a great toy for all of my boys, from Timmy all the way on up to my 14 year old twins. They are all fans and we can sure see why it was one of a handful of toys on the Top 100 Gift list at Walmart that were Chosen by Kids.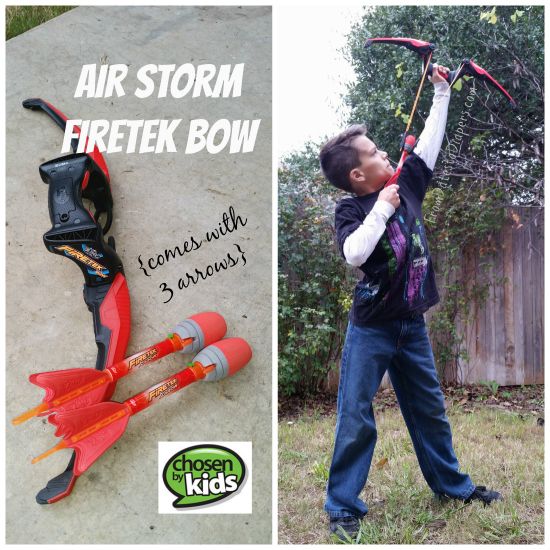 Unfortunately we lost an arrow down the outdoor drain within the first few minutes of having it home, but we've managed to hang on to the two left! I still have yet to research replacement arrows, but I'm sure to find some somewhere, right?
Here's what my oldest and youngest boys have to say about the Fireteck Bow —
Zach, 14 years old:
"That thing is awesome! The arrows are really easy to pull back in the bow and they go super far. It's cool that you can shoot it in the dark and see where the arrow goes. Makes it easy to find, too!"
Timmy, 4 years old:
"It's a little bit hard for me to shoot (added by mom-he has difficulty hooking the arrow in place), but I like shooting it a lot!"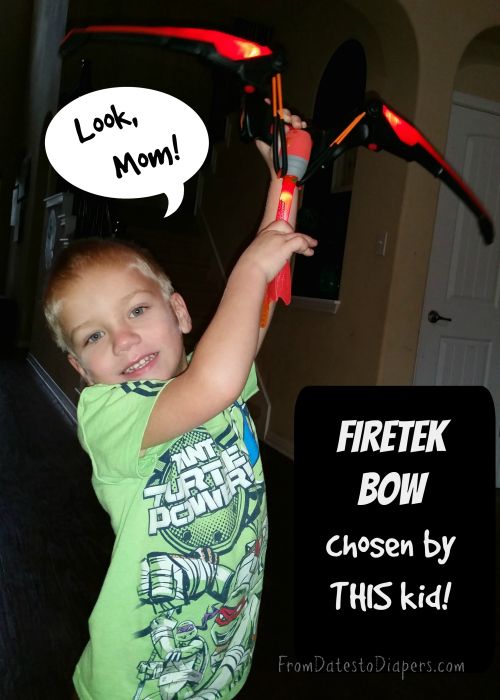 There were a few other toys on the Chosen By Kids list that I purchased as gifts for Christmas. All of my younger boys wanted Zoomer, the interactive dino, but only one of them will be unwrapping him next week. I know he'll share him! And, Beados, a bead design making kit, will be the perfect gift for some of my boys little girl friends.
Check out the rest of the Chosen by Kids toys and grab something at your local Walmart that you know those kiddos on your list will love!
As a participant in the Walmart Moms Program, I've received compensation for my time and efforts in creating this post. All thoughts and opinions are my own.