I think my sweet baby boy is teething. Already? Can this be? You be the judge…
Swollen cheeks (and swollen gums).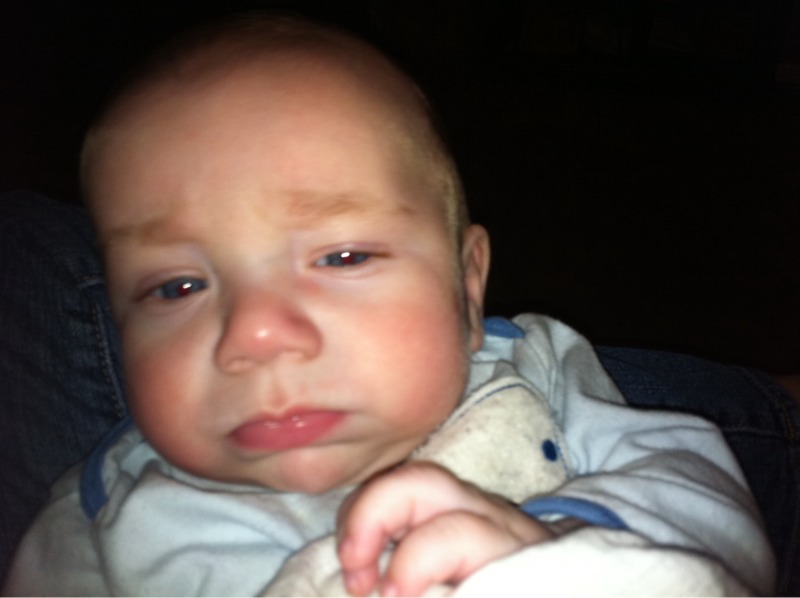 Very sad (and sometimes grumpy) faces.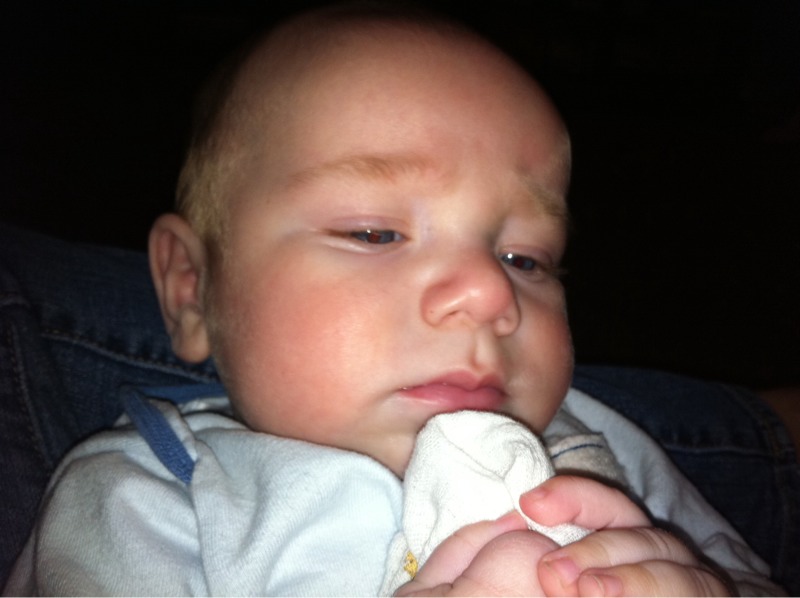 Gnawing on his hands (and anything else he can get in his mouth).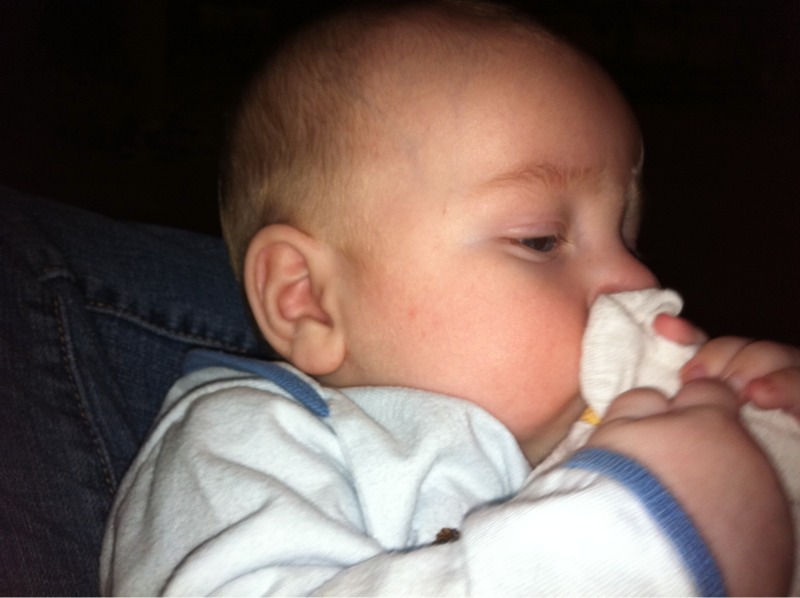 All tell-tale signs, I say .
What are some other symptoms Not-So-Tiny Tim is displaying? Well, he's been drooling up a storm and hasn't been nursing well. I'm happy to say, however, that he hasn't had a fever. Nor has his sleeping pattern changed much… Or, maybe it has and his  Mama is just too tired to notice.
My poor baby. He's just miserable.