I am a huge fan of food. My husband is a huge fan of televised sports events. We both love having friends over. Any excuse will suffice, but if there is a big football game on, we will most definitely have food for our friends.
This year, for the Big Game, among our old favorites, we will be serving a new and special dish – Totchos. What are they? Well, I'm glad you asked. You will certainly not want to miss out on this fabulous party dish!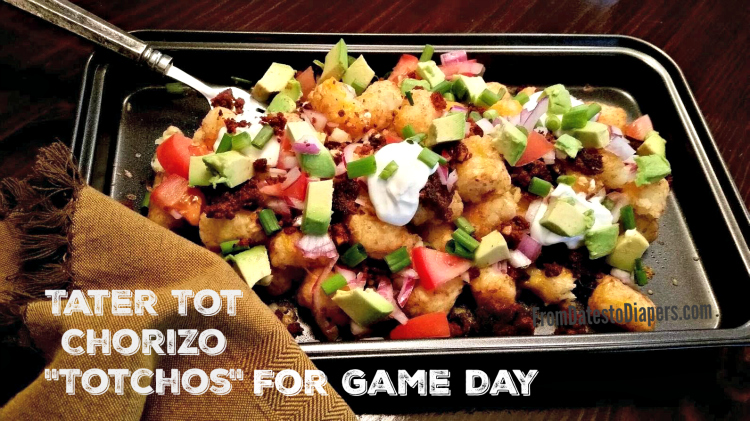 Now, I know you are dying to try our Totchos, so grab a pen and make a list for Walmart.
Here is what you will need:
1 package chorizo
Half a bag of frozen tater tots
1/2 cup shredded cheddar cheese
1 half ripe avacado, cubed
1 half tomato, cubed
I half red onion, diced
1 half lime
2 green onions, chopped
2 cloves garlic, minced
Pinch of salt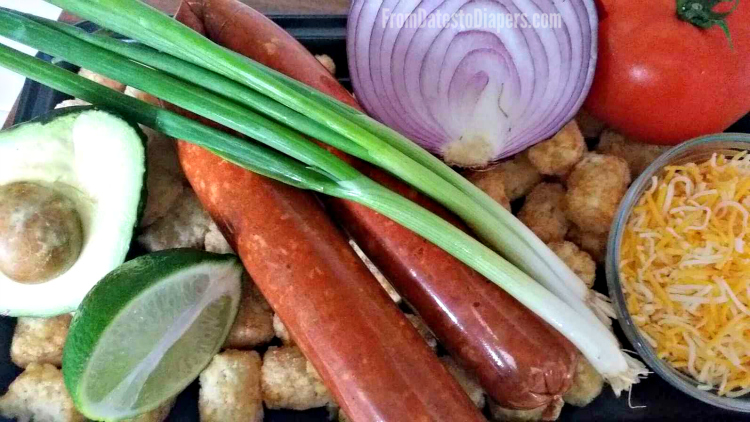 Home already? Let's get started!
Heat oven to 375. Place Tater tots on a non stick pan and for 20 min or until golden brown, flipping once for even cooking.
In a frying pan, cook the Chorizo and minced garlic until it becomes dry and crumbles.
Combine the red onion and tomato in a bowl, add the juice of 1 half lime, stir to combine and add a pinch of salt.
Once the Tater tots are golden brown, remove from oven, sprinkle with shredded cheese, and place tots back in the oven until cheese is melted.
Layer the chorizo, onion mixture, avocado, and green onions onto the tots and serve immediately.
Our recipe serves 4 and pairs well with cold beer, friends and football!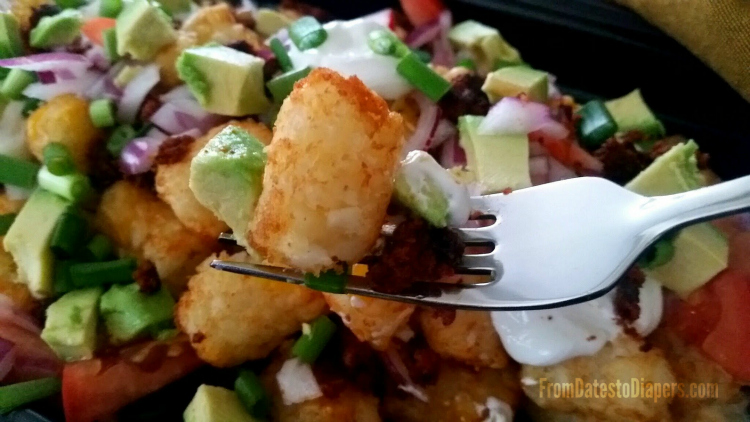 As a participant in the Walmart Moms Program, I've received compensation for my time and efforts in creating this post. All thoughts and opinions are my own.