Krista writes about her family and life adventures at Welcome to Married Life. Most days you can find photos and stories of her daily life and funny things her sons have done. She loves to take pictures and is working towards being a professional photographer… when the babies give her time to breath! You can also find her at @marriedlife on twitter.
Can I tell you a little secret? You can take good photos!
I know we mom's get a bad rap for thinking we can take good photos just because we bought a fancy camera. And lots and lots of my photos are not good. But I get some great ones every now and then that make it all worthwhile.
The secret is in the light.
I know that kids move fast and often you just have to make do with what you can get. But if you can put your kids in a place where there is good light you've just increased the odds you will get great pictures!
Lighting tips for capturing fab photos::
1. Stay out of the direct sun – Direct light creates harsh shadows and unless you're going for an artsy look that's usually not what you want. Plus, the brighter the light, the more your kids will squint. Look for shade at the side of a building or under trees.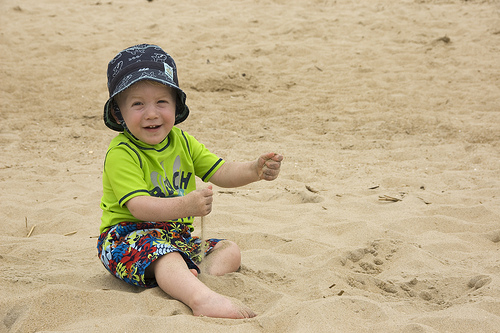 2. Put the light behind you (the photographer) – Once you're in the shade or it's an overcast day figure out which way the most light is coming from. Now put yourself between the light and the subject. Just make sure you don't create a shadow yourself!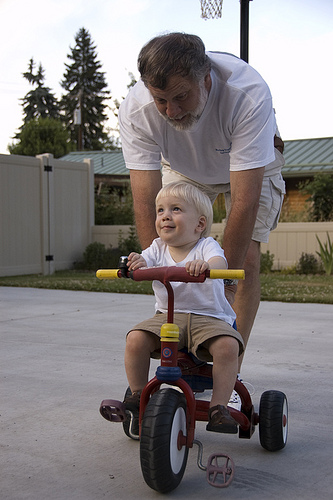 3. Make use of doorways – I've seen this suggested so many times, but in my house it doesn't work because we have a covered porch. However, usually this will make your background darker and if your child is looking out towards the light you'll get great highlights.
4. Know your light – This applies to all pictures, not just kids. I love to take pictures at sunset. There's a reason photographers call this the magic hour. The light is very indirect and usually has a wonderful warm glow to it. You can find the same thing at sunrise, but if you live north where I do that means getting up way earlier than I want to most mornings! Usually you will have limited time so scope out your surroundings early and make the best use of your time for taking the pictures.
Above all else, strive to take pictures in natural light. Take your kids outside or to the brightest room in your house. Bring their toys and let them play on your bed if it gets good indirect light. Whatever you do, avoid using the flash as much as possible (or learn to use it as fill light).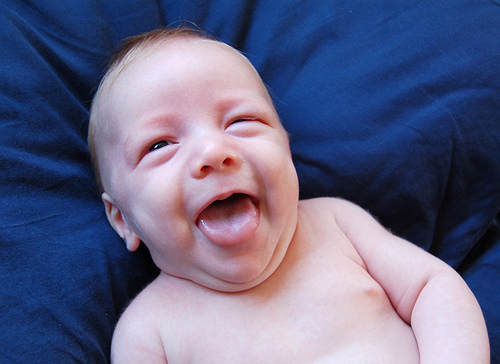 All of these photos were spur of the moment, other than the last one. I was in good light so they turned out well.
Now, go forth and practice! The more you shoot, the better you'll get!