Growing up as a home school family, we always went on lots of field trips. I have fond memories of afternoons exploring the zoo, trips made to the Monterey Bay Aquarium, and crisp Autumn days spent in Apple Hill. Continuing this love of learning, through exploring fabulous places, has been one of the most exciting aspects of home schooling for me, as I now educate my own children at home.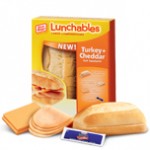 To help provide kids with the experiences to show them they can do great things, the Lunchables team worked with Kevin Jonas to kick off a program that will provide 50 deserving classrooms nationwide with unforgettable learning experiences they might otherwise not have. (Nominations have been closed, but read on for ways that you and your kiddos can still get involved.)
Now, of course we plan more school-related field trips during the traditional school year, but we think that the summer months are great for special trips to the Jelly Belly Factory or the Exploratorium with friends and extended family members.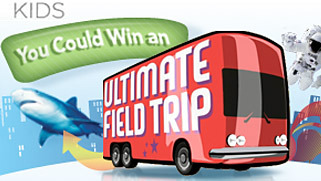 In fact, Lunchables thinks that now through September is the perfect time to offer your kiddos a chance to win an ultimate field trip! Entering is as easy as finding the code on the inside of each specially marked Lunchables package and entering online in the instant win game. Prizes include admission for the winner and up to ten friends to the San Diego Zoo, Kennedy Space Center and more!
But, that's not all. How would you like the opportunity to join the Young family (that's us!) on a field trip to the Exploratorium, in San Francisco, this summer? Well, Lunchables is going to make that happen for one lucky winner and her family. (Be sure you read the rules carefully before entering.)
There are three ways to enter:
Leave me a comment telling me about your favorite memory of a field trip, either when you were a child or one you experienced with your own children.
Leave me a comment telling me why you would like to spend a day with us at the Exploratorium. Please include the number of adults and children in your family.
Post a link to this giveaway on your Facebook wall, with a brief explanation of why you are entering. Be sure you leave me a comment saying you did this.
Rules:
Prize includes admission only for up to 2 adults and 2 children (children ages 3 and under are free).
You must be willing to provide your own transportation to and from the Exploratorium on a mutually agreed upon date in June or July.
The field trip will be documented using a digital camera provided by Lunchables. Winner's family must agree to be photographed and blogged about here at From Dates to Diapers.
Open to California residents only.
Only three entries per person, please. A comment must be left for each entry. (see above)
Random drawing will be held on June 20, 2010 and notified shortly thereafter.
We're looking forward to a fabulous day with some of our friends in San Francisco. Maybe it'll be you!
Sponsored giveaway