I noticed as I sat on my patio this afternoon that my Hibiscus Bonsai had begun to bloom… Gorgeous white flowers with dark purple centers.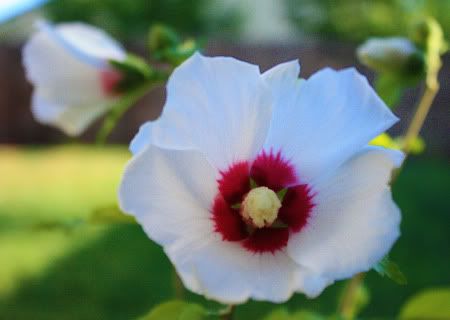 Whenever I see Hibiscus flowers I am transported back to Hawaii. The colors, fragrances, sounds and tastes return to me in a flood of memories.
So, as I sat – taking a break from the chaos of life – I couldn't help but smile.
My Hibiscus Bonsai tree was provided by ProFlowers.com for the purpose of this post. Bring the tropics to your porch with ProFlowers.com's Bonsai Trees & Tropical Plants.