As November comes to an end so does my partnership with Eggland's Best and the Pink Dozen. I know that I've brought to your attention the great things Eggland's Best is doing for breast cancer research, through their generous donations to the Susan G. Komen Foundation.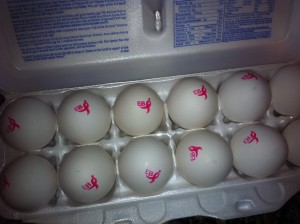 Eggs are a fantastic source of protein and most of us know that they contain a myriad of vitamins and nutrients vital to a healthy lifestyle. But, have I told you how incredibly nutritious Eggland's Best eggs are?
See for yourself how Eggland's Best eggs compare to "ordinary" eggs. It's quite remarkable, really.
Eggland's Best eggs contain 10 times more Vitamin E than ordinary eggs, four times more Vitamin D, 115mg of Omega 3, shown to be beneficial to cardiac health, 25% less Saturated Fat, 75% more Vitamin B12, over 50% more Vitamin A, 15% more Riboflavin (Vitamin B2), 200 mcg of Lutein, shown to contribute to eye health, and 10% of the daily recommended intake of folic acid.  In addition, one Eggland's Best large white egg contains just 175mg of Cholesterol compared to 215mg in an ordinary egg.
If all of that is not reason enough to make eggs – more specifically Eggland's Best eggs – a big part of your diet, check out the post I wrote a couple of years back that lists a dozen reasons eggs why you should love eggs. You're sure to find a few more good reasons to get cracking!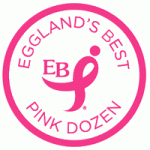 This post is sponsored by Eggland's Best.
I received monetary compensation for my participation,
but my review and opinions are my own.