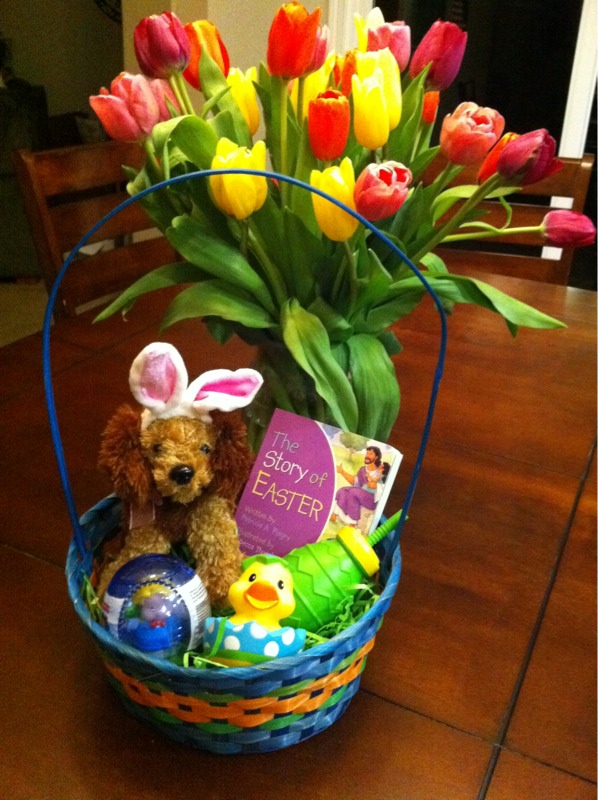 Looks like I'm ahead of the game for once. That's right, folks – no procrastinating going on here! Timmy's Easter basket is all put together. Three days before Easter, I might add. Woot!
If you're anything like me, you are just putting Easter baskets together for your kiddos. If you do that sort of thing, that is. Honestly? This basket – see it over there – is the very first one I've ever put together for any one of my kiddos. Shhh.
I think it's sorta cute, if I do say so myself, and I put it all together for about $20 at Walmart! They really do have some great stuff for the stuffing of those baskets. Here's a cost breakdown for this one::
· Easter Basket and Grass $3.33
· Plastic Little People Easter Egg $5.00
· Plush Puppy, er… Bunny $3.00
· Rubber Duckie $1.00
· The Story of Easter board book $6.27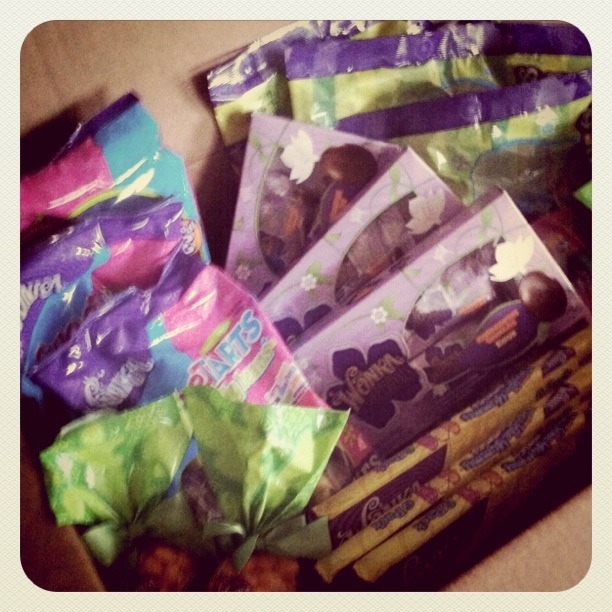 Now, if you noticed there wasn't any candy in that basket, do not be alarmed – I'm not sick! Remember, the basket is for Timmy. BUT, my older kiddos and I have been noshing on plenty of Easter candy, thanks to our friends at Wonka! Here are some of the goodies we've had a chance to try and would totally recommend::
· DoubleYummy Gummies
· Wonka Exceptionals Chocolate Waterfall Eggs
· Wonka Exceptionals Scrumptious Chocolate Eggs
· SweeTARTS Jelly Beans
· And, of course, all of our favorites like SweeTARTS, Gobstoppers, Spree and Bottlecaps in little packets perfect for filling plastic eggs.
Walmart is a great place to purchase Wonka's sweet treats. But, then again, you already knew that, right?
Find great ideas for your Easter celebration in stores and at Walmart.com.
I have been compensated by Walmart for my time and efforts to create this post. I did also receive samples of the Wonka goodies mentioned above, from my friends at Nestle. All thoughts and opinions are my own.