As a homeschooling family we enjoy so much freedom. The freedom to take a day off here and there. The freedom to "do" school on a Saturday, a Sunday, or even an observed holiday. The freedom to work on math problems at the beach, have a science lesson on the way through the Nevada desert, or even practice reading at the museum while also brushing up on history facts.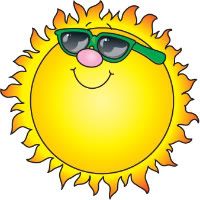 I had decided to school through the summer, mostly to keep my kiddos on somewhat of a schedule, but also to get caught up, and maybe even get a head start on the next school year. As all of the neighbor kids are itching for the hot, lazy days at the pool, it's becoming more difficult than I thought to keep my kiddos myself on task. I am still, however, up for the challenge.
After all, we can practice our multiplication facts while splashing in the water, and our spelling words while blowing bubbles, right?