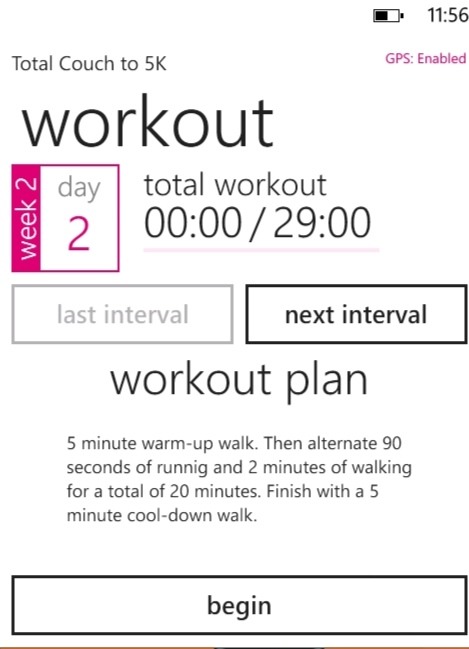 As a busy mom it's easy to put myself last. I'm sure you can relate… Changing diapers, feeding kids, folding laundry, and soccer practice will always come before exercise, eating well throughout the day, and drinking plenty of water.
I suppose if I can keep the kids activities straight, I will be able to make time to take care of myself. And, with the kids going back to school next week, and soccer season around the corner, I find myself searching for ways to stay and keep our busy lives organized. Just like anything important, I figure I'll have to remind myself to drink a glass of water, or eat a healthy snack.
Aside from eating well and drinking lots of water, light exercise is most needed for me to feel my best. I've never been a fan of running, but I started a 9 week workout plan – Total C25K – to get me off and moving. With three half hour workout plans each week, this is something I could easily do with my kiddos. I also plan to do more stretching and yoga, and have a few apps pinned to help with that, as well.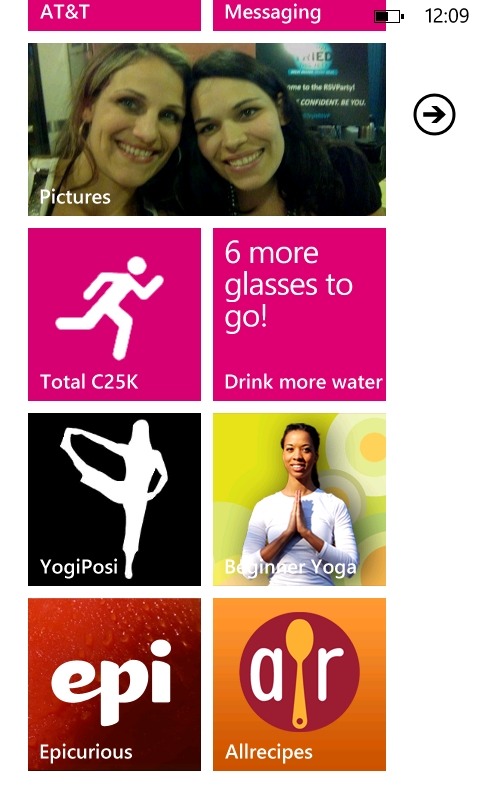 My Nokia Lumia 900 Windows Phone shows my to-dos and must-dos all in one glance using Live Tiles. I've pinned some great apps onto my home screen that will come in handy for helping me keep track of my water intake – complete with notifications to remind me of how many glasses I still need to drink – giving me a convenient place to find healthy and delicious recipes, and encouraging an exercise routine.

The key to staying fit and healthy is setting aside the time and making it a priority. I need to remind myself that it's important to schedule time to take care of me. Perhaps in the process my kids will have a healthier and happier mom.

How do you stay healthy and fit? Please share your favorite Windows Phone apps, so I can check them out!

I have been compensated as a Windows Phone Blogger.
This is post 2 of 3. All thoughts and opinions are mine.
Check out a demo of what your Windows Phone can do and
see things in a whole new way with Windows Phone and Live Tiles.