Chicken of the Sea provided me with Flavored Salmon Pouches for the purpose of this post, as well as compensation for my time. As always, all opinions expressed in this post are mine.
Ray and I love all things spicy. Jalapeño Poppers are one of our go to appetizers, but sometimes they don't quite hold the fire that we so enjoy. When I was asked to create a recipe using Chicken of the Sea's Flavored Salmon Pouches – another big favorite around here – Ray and I did some brainstorming on how we could include our favorite flavors to create something deliciously spicy.
We decided to use the Sriracha flavored salmon and started experimenting. We created a fiery stuffed Jalapeño that I am sure you will enjoy as much as we do.
Introducing the Sriracha Salmon Stuffed Jalapeño —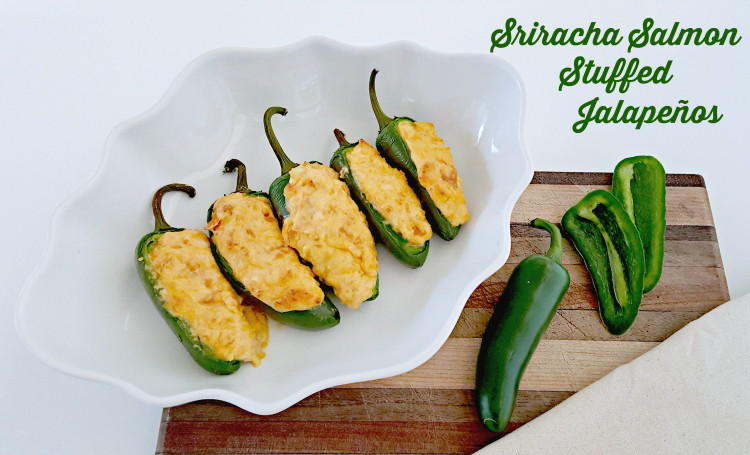 Ingredients:
12 large Jalapeño Peppers
8 oz package of Cream Cheese, softened
1/2 cup Cheddar Cheese, grated
1/2 cup Jack Cheese, grated
2.5 oz Sriracha Flavored Salmon Pouch
pinch of Salt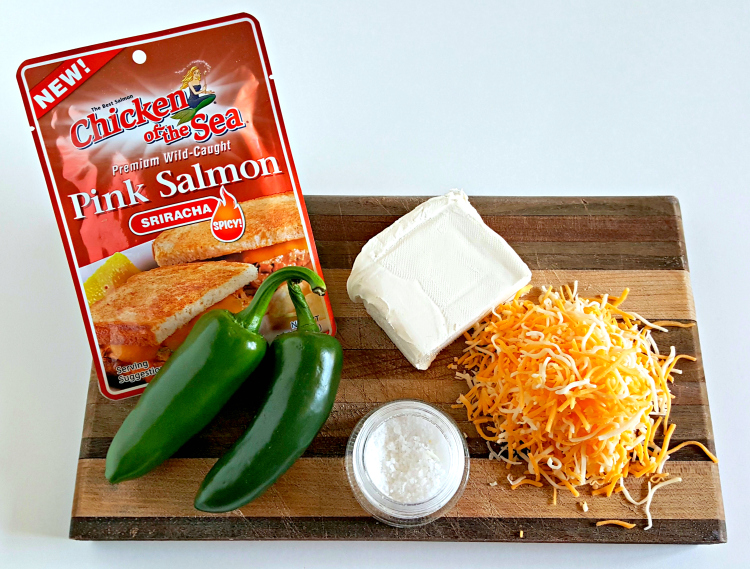 Directions:
Heat oven to 350 degrees.
Slice one side of each Jalapeño pepper and hollow out, removing seeds. Set aside.
Combine cream cheese, grated cheeses, salmon, and salt in a medium bowl. Mix well.
Fill each Jalapeño pepper with cheese mixture and place on a baking sheet.
Bake for 15 minutes or until the top is golden and toasty.
Enjoy!
You can find Chicken of the Sea Flavored Salmon Pouches at your local Walmart. They come in a variety of flavors, including the Sriracha we used, Lemon Pepper, Sweet & Spicy, and Barbecue. Grab a coupon for special savings and let me know if you try our stuffed Jalapeños!