As I travel across the country for the third time in the last week, I can only imagine what my babies are doing to keep busy under the watchful eye of Aunt Sara. It was cold and raining when I left this morning, so I envision many little ones – eight to exact, including my two nephews – running around indoors, shirtless and shoeless, as my boys often are.
I have many ideas running through my head, as I begin to plan out the next several weeks of school, with my notebook here in front of me. Lessons, field trips, and many more wintery weather activities will take place, before the sun decides to stay out from behind clouds and begins to shine again.
When my plane was preparing for departure on the tarmac of the Denver runway the other day, I noticed that it began to snow. A beautiful sight for this California girl, who doesn't much witness snowfall, let alone study snowflakes. I sat in awe as I began to really see the flakes of frozen water drawn to my window like magnets. Beautiful white specks, displaying the individuality of their Creator.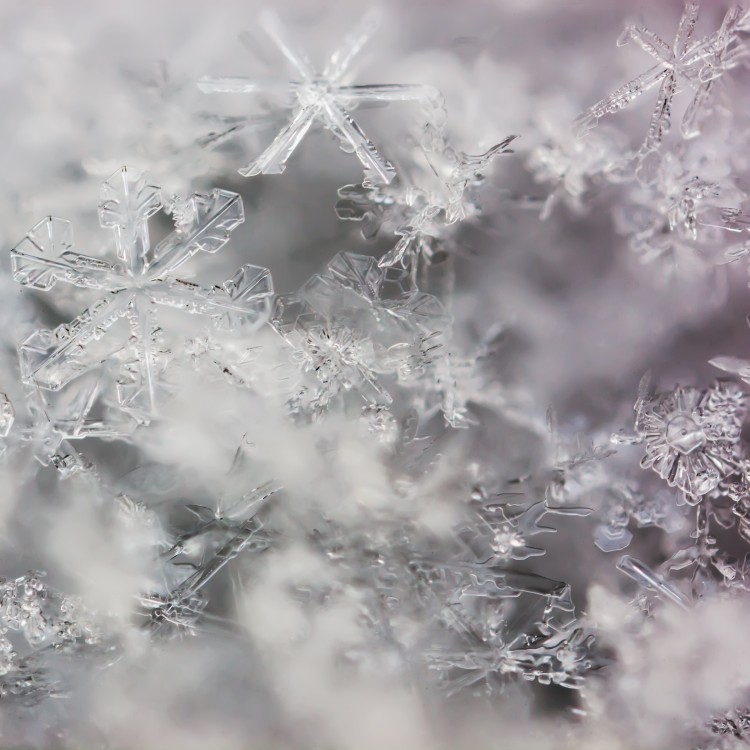 Sitting there I began to notice that, although each flake was unique and beautiful, each had six points – something I had known to be true, but was now witnessing first-hand. Of course, I immediately googled snowflakes and began reading about these little flakes.
Now, I vaguely remember being taught all about snowflakes when I was of elementary school age, but I just sat in awe of God and the little flakes of frozen water. Flakes that can blow through as a blizzard, trapping families in their homes. Flakes that, when falling ever so slightly, can be one of the most beautiful natural occurrences.
It was at that moment, sitting there in my seat, that I decided that my children needed to see the beauty of snowflakes. A perfect topic for a fun wintery weather activity! I recalled how, when I was little, I was shown pictures of the remarkably shaped flakes and proceeded to recreate images of snowflakes by cutting shapes in to a folded piece of paper. Seems simple enough, but not living near the snow, it never really occurred to me how fun this would be to do with my own kids.
So, I decided that next week, when I am home from my travels, the kids and I will study snowflakes. If not real ones, the idea of them.