These Snickerdoodle Cupcakes are some of the best cupcakes I have ever made, or even tried. The cupcake itself really does taste like the cookie after which it is named, and the frosting is cinnamony-sweet and creamy. The perfect treat for any cupcake or Snickerdoodle fan!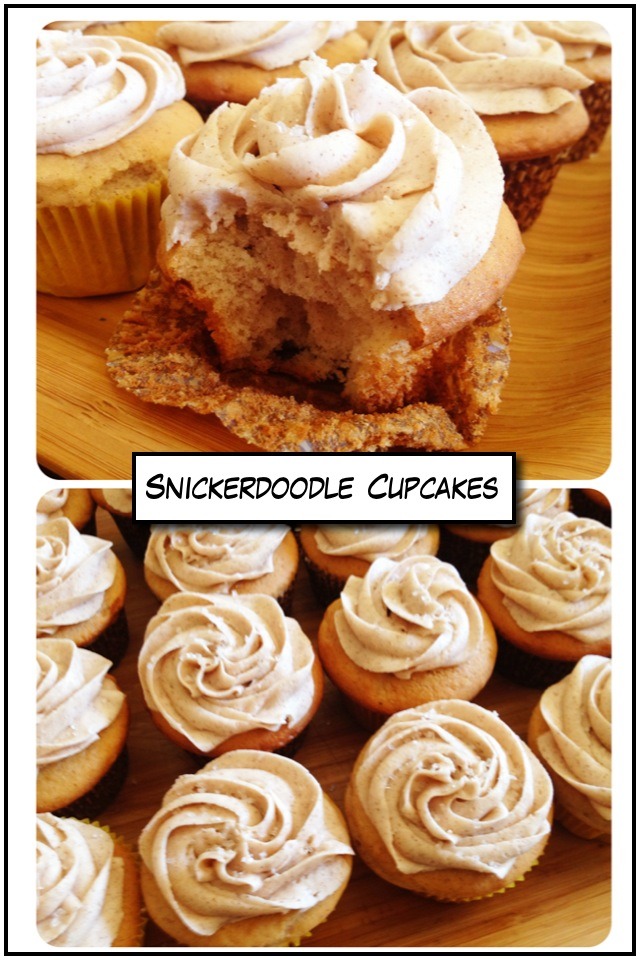 My sister's boyfriend is celebrating a birthday this weekend and she was determined to make a cupcake fashioned after his favorite cookie. After searching a bit through my favorite baking blogs, we found a recipe at MomAdvice.com. Since they looked so easy to make, and Amy promised they would be delicious, we went for it.

Amy's Snickerdoodle Cupcakes quickly became a favorite!

Rachel and I made five dozen cupcakes, topping them each with a home-baked mini Snickerdoodle cookie. They were a big hit with Josh and their party guests.

Yesterday I made another two dozen and brought some to my brother, Jacob, and his wife, Annie, who had just welcomed their beautiful daughter in to this world.

These cupcakes are sure to make an appearance at many family gatherings!