There was a time, not too long ago, when my teenage twins didn't want to smile. They confess now that it's because they thought their teeth were "ugly." But that's all changing with their Invisalign treatment. It's still work to get them to smile for the camera, but I've noticed they are grinning a lot more often these days.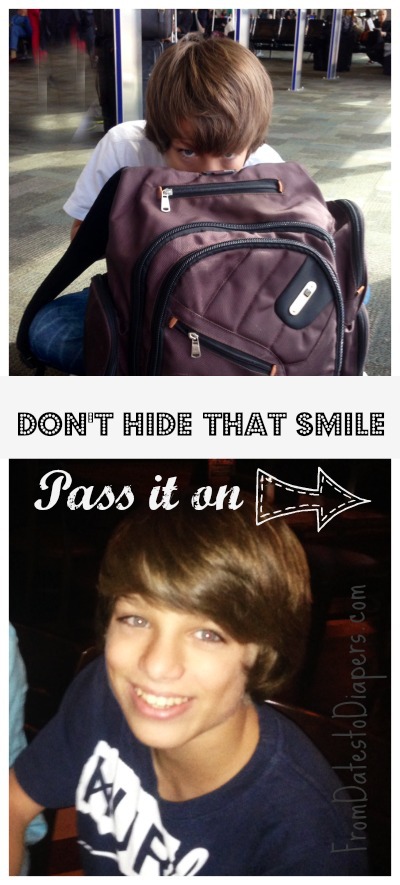 The twins and I have been given the opportunity from Invisalign to smile-it-forward this Holiday season, in an effort to help spread some Holiday cheer. Ethan and Zach have kept their ears and eyes open around school for someone who may be in need. And, I think we may have found the perfect family to gift with $500…
More to come about that soon. But, in the meantime, you have a chance to Smile It Forward, too! (Enter via Rafflecopter at the end of this post.)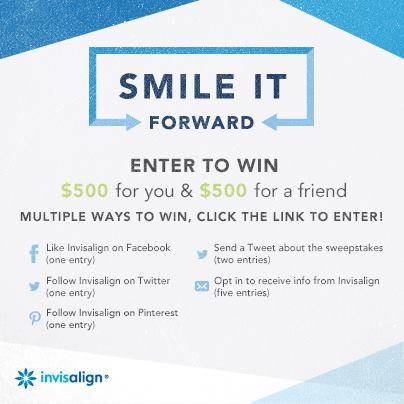 Giving has always been very important to me. Some would even say that gifts and giving is one of my
love languages
. I try to model the gift of giving to my children, and the idea that giving to others brings a smile to everyone's face, especially the giver. After all, "it is more blessed to give than to receive." (Acts 20:35)
Invisalign's Smile It Forward Sweepstakes

I'm a member of the Teen Invisalign Mom Advisory Board, and both Ethan and Zach are receiving complimentary treatment.