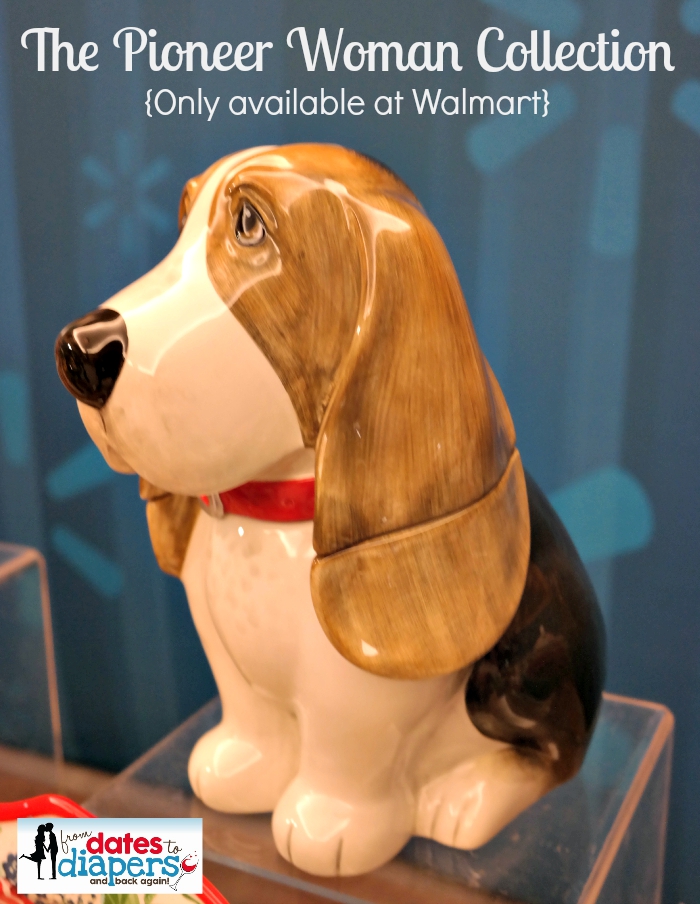 So, I'm sure you've seen all the excitement surrounding the launch of The Pioneer Woman's new kicthen collection. In fact, if you are a fan of Ree Drummond, you have followed her along as she was giving you teases and glimpses long before the launch.
Well, the line is finally in stores around the country and it is flying off the shelves faster than the folks at Walmart can stock them. No joke. I was at my local Walmart today and thrilled customers were pulling the table settings right off the displays as it was being set!
I was fortunate enough to be able to see the collection, almost in it's entirety, last month in Dallas. I was given strict orders not to share the secret with y'all that this line was going to be exclusive to Walmart and available this month. But, the secret is now out!!
Take a look…
These Dutch Ovens are a big deal, as they are the real deal. No corners were cut when Ree designed these babies! They are available in a couple of beautiful colors and even have a cute little butterfly handle you can switch out if you'd like.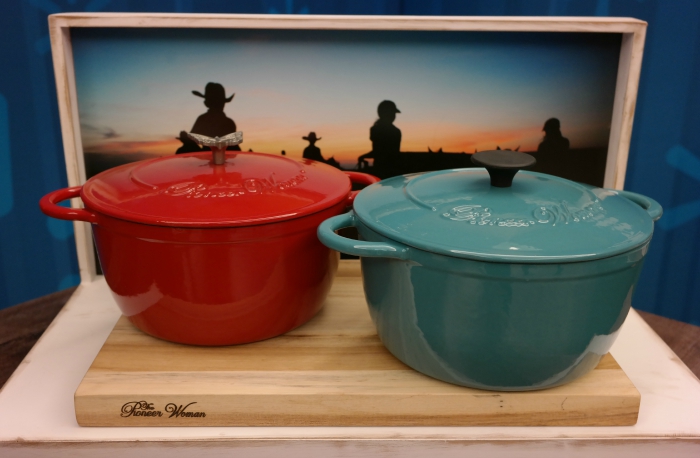 My favorite among the collection are these vibrant, yet understated, plum pieces. Paired with some of the other bright pieces, they are sure to brighten up any kitchen table. I am definitely going to update our dinnerware with this line.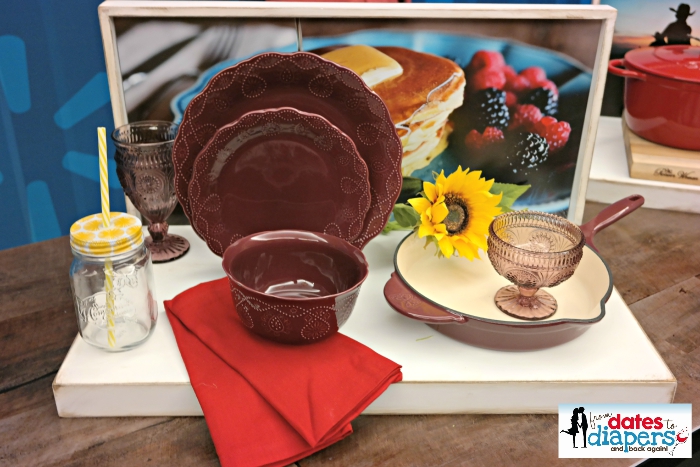 But, it doesn't stop at just dutch ovens and tableware. Ree has designed bakeware, drinkware, serveware, and kitchen tools. She has even released a new cookbook, exclusive to Walmart. All at prices that can't be beat.
As I mentioned before, I did get to see, touch and feel a lot of the pieces in The Pioneer Woman Collection. I was even sent a few pieces to use and test in my own kitchen, as well as her new cookbook. Every single piece is great quality, with fine details and lovely design. And, I've already earmarked all of the recipes I want t try in the cookbook.
Don't stop at checking out the collection at Walmart.com; you really do need to try to get in to your local Walmart to see and feel for yourself how amazing this line is. You will not be disappointed!
P.S. Isn't that cookie jar up there adorable? Charlie the Ranch Dog sure is a cutie!
As a participant in the Walmart Moms Program, I've received compensation for my time and efforts in creating this post. All thoughts and opinions are my own.