My four older kids are taking the STAR test in school for the very first time. Actually, most of the kids that attend their school are taking these tests for the first time, since most of them had been taught at home before this year.
It's a big deal, taking a big test for the first time.
But, at least Julia knows how to motivate herself.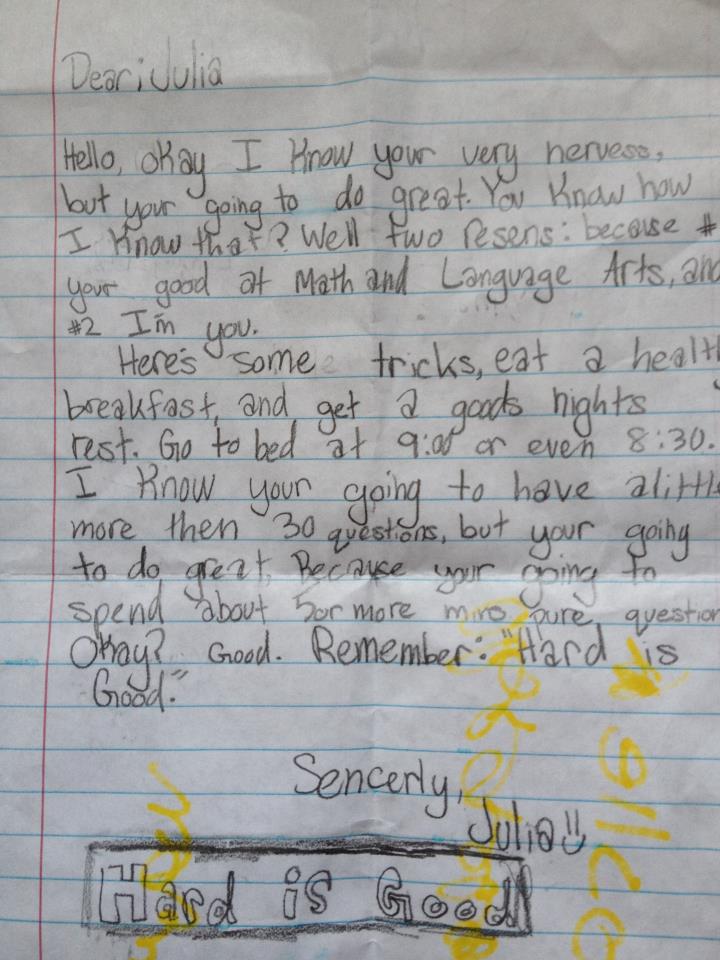 Dear Julia,

Hello, okay I know you're very nervous, but you're going to do great. You know how I know that? Well, two reasons: because #1 you're good at math and language arts, and #2 I'm you.

Here's some tricks, eat a healthy breakfast, and get 2 good nights rest. Go to bed at 9:00 or even 8:30. I know you're going to have a little more than 30 questions, but you're going to do great, because you're going to spend about 5 or more minutes per question. Okay? Good. Remember: "Hard is Good."

Sincerely,

Julia

HARD IS GOOD!