No trip to San Diego is complete without taking the kids and heading into Balboa Park to visit the world famous San Diego Zoo.
The many exotic plants, birds, winding tree covered trails and unique animal enclosures always provide a great family atmosphere.  And it's a great place to eat.  My favorite is lunch high above the Ituri Forest of Africa and then enjoying a snack near the Giant Panda exhibit.
On this visit we were excited to see what the zoo had done with the elephant exhibit.  When we last visited in 2008, the elephants were hanging out in a fairly normal enclosure.
So as we walked into the new Elephant Odyssey exhibit, we expected to see something new and exciting…with elephants.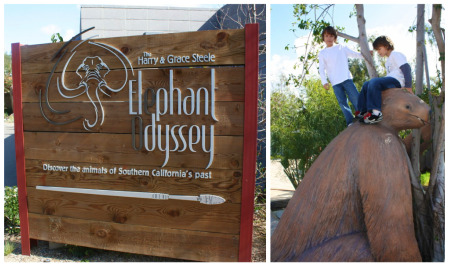 But the live elephants weren't there; at least not initially.
Instead, we were greeted by thousands of years of Southern California history – tar pits, American lions, giant sloths, saber toothed tigers, wooly mammoths, and eve a few ancient elephants – all in life-size form that the kids could climb.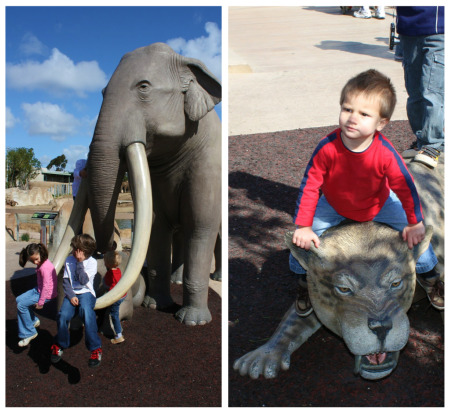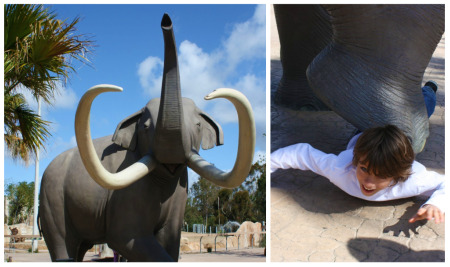 After watching the tar pit rise and fall to mimic the excavation of a real dig and then examining the skulls of different ancient beasts that were pulled from the sludge, we arrived at the African lion enclosure.  Interestingly, the sign in front of the cage warns you to be aware of spraying.  Yes, it's what you think and they can shoot it up to 10 feet.  Yuck.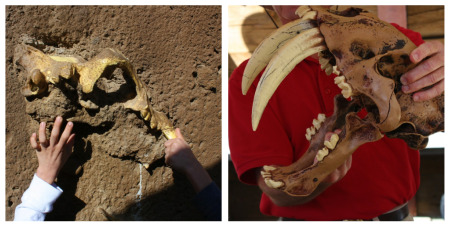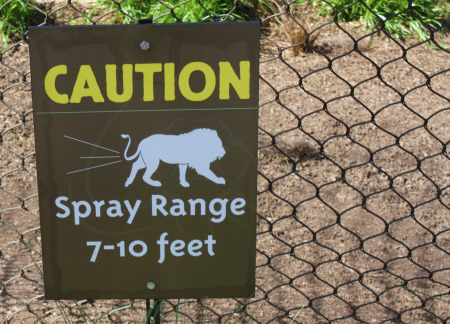 Finally, we came to the elephants.  But the interesting thing here is that you can watch them in a traditional exhibit and then walk around behind the building that houses them and see the trainers grooming and feeding them.  On this day, they were trimming and cutting the nails of one of the Indian elephant females.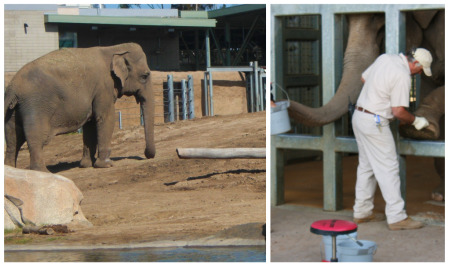 I have to hand it to the zoo; they really outdid themselves on this one.  Great history lessons, up close and personal with the animals and behind the scenes on how to care for the elephants.
And just this week, they unveiled the new polar bear experience.  Can't wait to see it next time we're in San Diego!
*************
We received a private tour of Elephant Odyssey and were able to explore on our own, courtesy of the San Diego Zoo. We were not required to write anything in particular and all opinions are our own.
Many of the pictures in this post were shot by my kiddos! Seems I have budding photographers on my hands, eh?