I was able to hang out a bit with the lovely reps for VSP at BlissDom in Dallas this year, and I am excited to partner with them.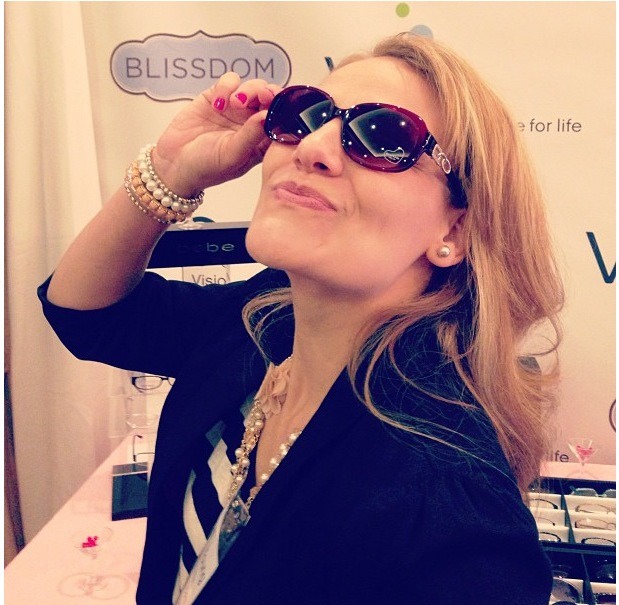 Not too long ago, I published a few tips from a local VSP provider to improve your eyes' health during allergy season. I am now excited to share some exciting news – and a giveaway – with you!
Are you ready?
VSP Vision Care announced today the results of the 2013 Eye Health Index. Boise City, Idaho is the top city where more residents took care of their eyes in 2012. In fact, Boise City had the highest rate of eye exams compared to any other city on the index for the past two years.
The Eye Health Index reviews tens of millions of VSP claims from more than 100 geographic areas across the country to identify which cities and regions are the most focused on maintaining their eye health. VSP, the largest not-for-profit vision benefits company in the United States with 59 million members, began analyzing claim data in 2012 to recognize the top cities whose citizens are getting eye exams as part of their healthcare routine. In addition to helping identify vision correction needs, eye exams also help ensure that the eyes and body are healthy, as eye doctors are often first to detect signs of serious health conditions like diabetes, high blood pressure and high cholesterol.
The data was based on the percentage of people covered by VSP who received an eye exam in 2012 in greater city areas in which at least 95,000 people have VSP.
So, I just told you that Boise was rated #1, but guess what city area came in at #2?
SACRAMENTO!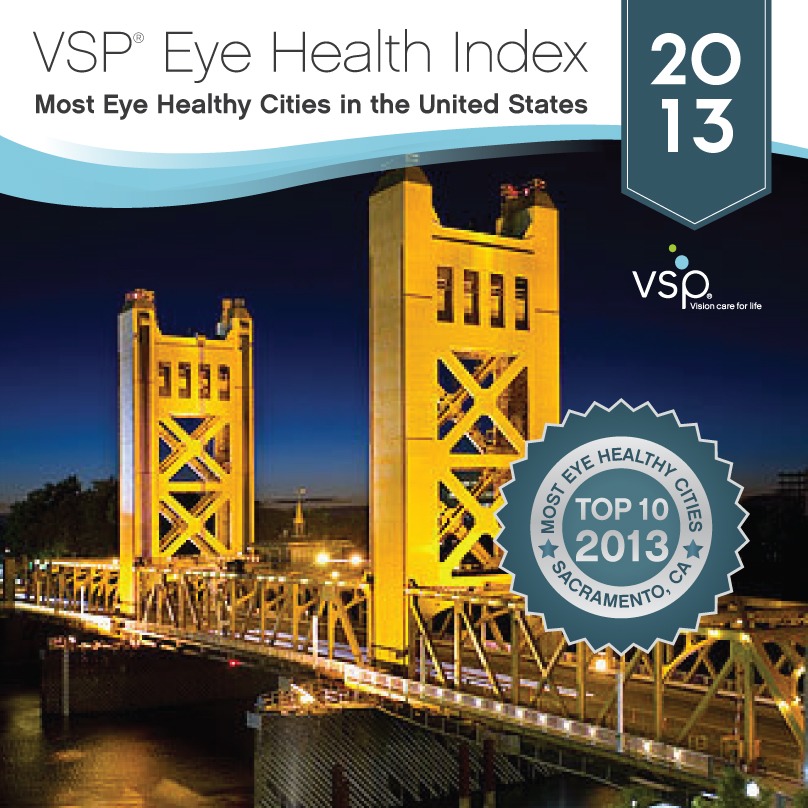 When was the last time you and your family had eye exams? How does your city area rate?
The Top 10 2013 Eye Healthy Regions in the United States:
1. Boise, Idaho
2. Sacramento, Calif. (No. #10 in 2012)
3. Oklahoma City-Tulsa, Okla. (No. #9 in 2012)
4. Wichita, Kan. (No. #2 in 2012)
5. Columbus, OH (No. #6 in 2012)
6. Des Moines, Iowa
7. Birmingham, Ala.1 (No. #4 in 2012)
8. Denver, Colo. (No. #5 in 2012)
9. Raleigh, N.C. (No. #3 in 2012)
10. Bay Area, Calif. (San Jose was No. #7 in 2012)
Now, for a giveaway!

See those super cute designer sunglasses I'm wearing up there? Well, I have a brand new pair to give to one of you!

Share with us in the comments below one of the ways you keep your eyes healthy. I will choose a lucky winner on July 1st, so you can receive your pair of sunglasses just in time for the sunny summer weather.

Keep those peepers protected!
Disclosure: I have been compensated for this post and giveaway.