Several years ago, to illustrate Jesus' death and resurrection, we made Resurrection Cookies. The kids and I had a wonderful time discussing each step, as we remembered the Easter story. We were pleasantly surprised by a hollow cookie as the end result – just like Jesus' tomb.
This year we decided to make Resurrection Rolls. The process is a little less in depth, but the symbolism of the empty tomb is just as powerful!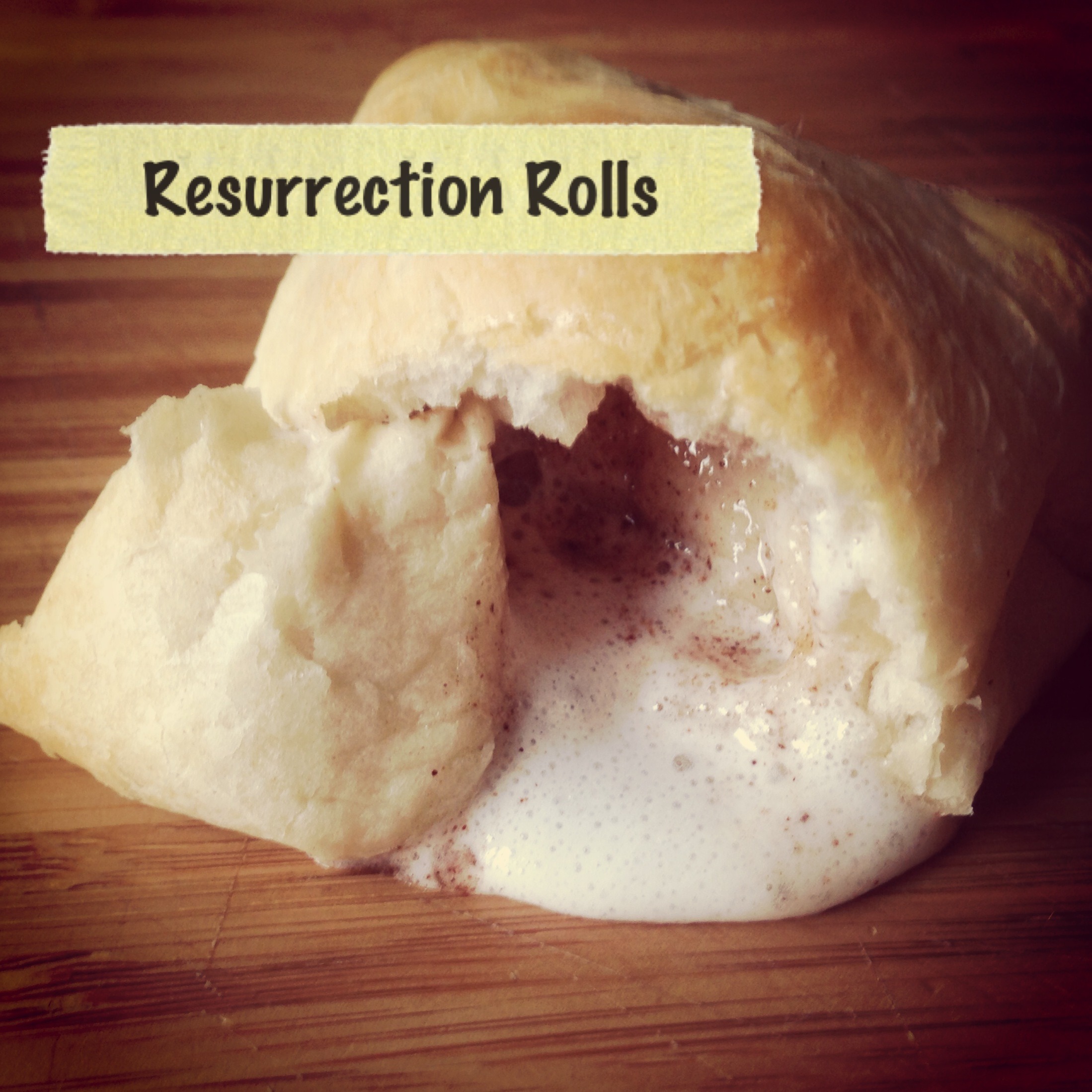 Resurrection Rolls
large, canned biscuits
melted butter
granulated sugar
cinnamon
a package of large marshmallows
Preheat the oven according to the directions on the biscuit packaging. Take a biscuit from the can and flatten it so it measures about 5 inches across. Brush melted butter on a marshmallow and roll it in sugar and cinnamon. Place the "annointed" marshmallow in the center of the biscuit. Now fold the sides of the biscuit over the marshmallow to create the tomb. Pinch the dough in place so it won't unfold. Place the biscuit, folded side down, on a baking sheet.
Repeat with the remaining biscuits. Spread a little more butter on the outsides and sprinkle with some additional sugar and cinnamon. Bake the biscuits according to the package directions. Cool completely.
When you eat the biscuits, you'll discover the marshmallow is "missing" just like Jesus was missing from the tomb!
As a participant in the Walmart Moms Program, I've received a product gift card and compensation for my time and efforts in creating this post. All thoughts and opinions are my own.