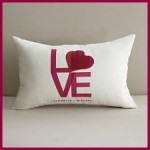 Valentine's Day is quickly approaching and, while I would agree that we don't need a specific day marked on the calendar to tell our loved ones how much we care, it's nice to do a little special something for your special someone.
Ray and I generally exchange a little gift on Valentine's Day every year, in spite of the fact that we shower each other with gifts of love all year long. (Okay, that sounded cheesy…) There have been some years when all I did was make a handmade card filled with heartfelt words of love. One year I created a photo memory book and included letters and notes from before we were married.
This year I was approached by Red Envelope to help spread the word about their Valentine's Day gifts. I I found so many great items at RedEnvelope.com, but decided to give Ray a couple of items to bring a little fun into our times alone together. You know, after all the kids are sound asleep in bed…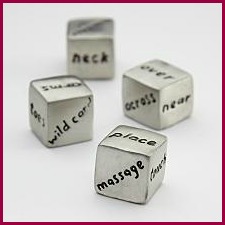 It was super easy to place my order, once I had narrowed it down from several items to just two. (Only one is pictured above, so I don't ruin the whole surprise for Ray.) I chose 2 day shipping for a bit of a fee, but I wanted to be sure that I would receive his gifts in time. I was so excited when the big red boxes arrived for Ray, already wrapped and tied with a bow!
Red Envelope is a great site for gifts for anyone you want to remember this Valentine's Day. In fact, LivingSocial has a great deal through the 5th of February. You get $30 to spend on unique and personalized gifts for just $15!
I was compensated in the form of a Red Envelope gift card for the purpose of this post.