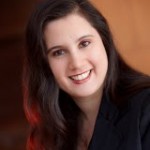 Evangeline Denmark is an author and blogger. She co-wrote The Dragon and The Turtle and The Dragon and The Turtle Go on Safari with her mother, best-selling novelist Donita K. Paul. Evangeline shares sympathetic humor for women who don't have time to breathe in and breathe out on her blog Breath In Breathe Out. You can find out more about the adventures of Padraig the dragon and Roger the turtle at www.dragonandturtle.com Follow on Twitter at @EvangelineD.
"Be nice," I tell my two little boys.
"Share."
"Be a good friend."
They look at me with blank expressions. And go right back to their world where they are supreme ruler of all, entitled to the first and best of everything.
But when I let them choose the game we play, divvy up my favorite candy bar, or ask them what their favorite part of the day was, their crash-course lives stop for a moment. They laugh. They engage with me. They learn little pieces of what makes up a relationship.
In the writing world, we call this concept "Show, Don't Tell," and it's one of the most important rules authors should follow.
When my mother, novelist Donita K. Paul, and I were brainstorming ideas for children's picture books, we realized that friendship is a skill we praise but struggle to teach. After all, learning to be a good friend takes more than hearing empty phrases like "Be nice to each other," or "Share your toys."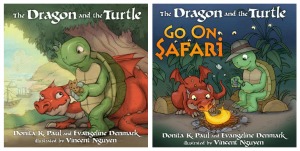 Our picture books, The Dragon and the Turtle and The Dragon and the Turtle Go on Safari were written with Showing in mind. The characters, adventure-loving Roger the turtle and kind-hearted Padraig the dragon, model the steps of friendship for young readers. From talking about likes and dislikes to putting your own wants aside to help another, the Roger and Padraig stories teach by example.
Plus, kiddos love learning about the five senses as Padraig helps Roger find his way home in The Dragon and The Turtle. (And mommies love the Chocolate Chip Snapper recipe in the back of the book.) And if your little ones struggle with night time fears, The Dragon and the Turtle Go on Safari will help them learn to combat fear with the security of friendship.
So, if you're like me and you find yourself spouting rules and wishing you could better convey the real meaning behind your words, then check out The Dragon and the Turtle and The Dragon and the Turtle Go on Safari at your local Christian bookstore, Barnes & Noble, Amazon, or Christian Book Distributors. And good luck with raising your kids to be good friends!