We simply love peaches. Fresh is best, of course, but we'll eat them out of a jar, in a cobbler, or even in smoothies.
I was jonesin' for a dish-ful of warm peach crisp yesterday, so I searched for a good recipe. None of my foodie friends seemed to be of much help (I still love 'em all!), and what I found online seemed lacking. So… I decided to experiment and create my own recipe. From scratch. The end result? Delicious! Yay me!
What's that, you ask? Oh, you want me to share my recipe? Why, certainly!
YoungMommy's Peach Crisp
Topping: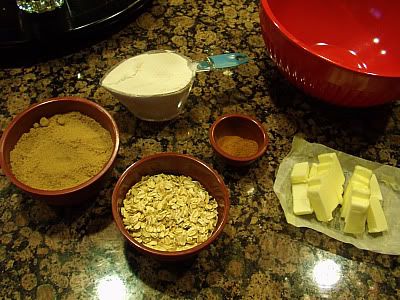 3/4 cup rolled oats
1 cup packed brown sugar
1 cup flour
1 teaspoon cinnamon
1/4 teaspoon nutmeg
3/4 cup butter, cut in pieces
Filling:

8-10 medium peaches, sliced
1/4 cup flour
1/4 cup granulated sugar (optional)
In a medium mixing bowl combine oats, brown sugar, flour, cinnamon and nutmeg.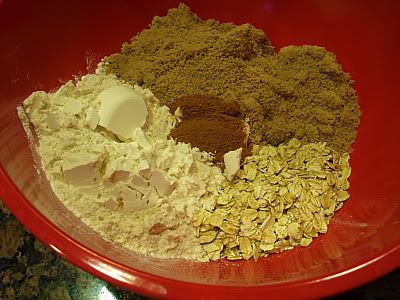 Cut in butter until mixture is crumbly. Set aside.

Thoroughly mix the peaches, flour and sugar.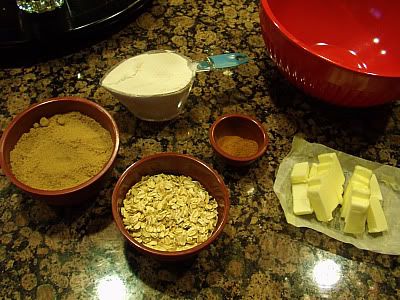 Place peach mixture into baking dish.

Sprinkle dry mixture on top of peach mixture.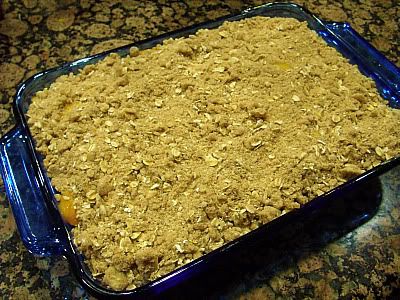 Bake at 350 degrees for 30-40 minutes.

Serve and enjoy!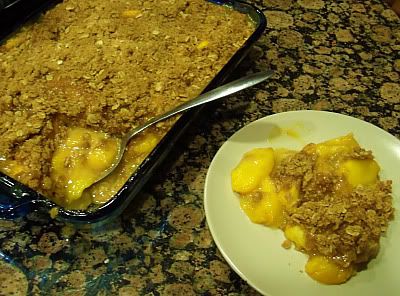 Would be great with some vanilla ice cream, don'tcha think?