This last weekend, Ray and I attended a health and wellness summit and came away with some great tips and tricks to eating well and living better. I will be sure to share some of our best takeaways soon, but there was a session on ridding your pantry of foods that are not so great for us (more on that soon, I promise!) that inspired a pantry refresh.
Our pantry was pretty disorganized, so I didn't think it'd be a quick process. I headed to my local Walmart and picked up some baskets that I was sure would make reorganizing our pantry an easier task. I first snagged the Better Homes and Gardens 2-piece Hyacinth basket set. I chose these particular baskets because of the cute little chalkboard on the front. It was a plus that the price point was within budget, at less than $20 for the two. I did also pick up another medium tiered basket, for three in all.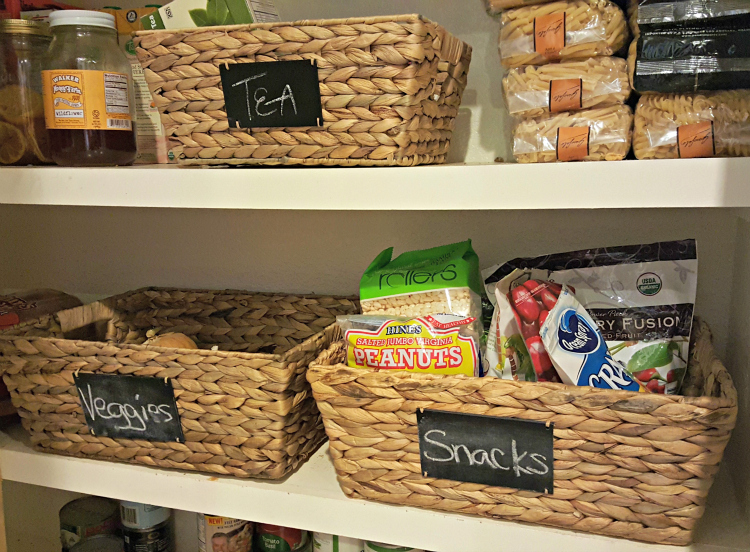 The first thing we did was toss all of the empty boxes and packages that littered the shelves. I'm afraid several of my kiddos don't understand the concept of throwing away the garbage. Ha! 
I placed all of the random bags of snacks in one of the larger baskets, rounded up the vegetables we keep in the pantry – onions, fresh garlic bulbs, and potatoes – and placed them in the other large basket, and all of the tea bags went in the small basket. Each basket was labeled, making it easy to find exactly what we need when we need it.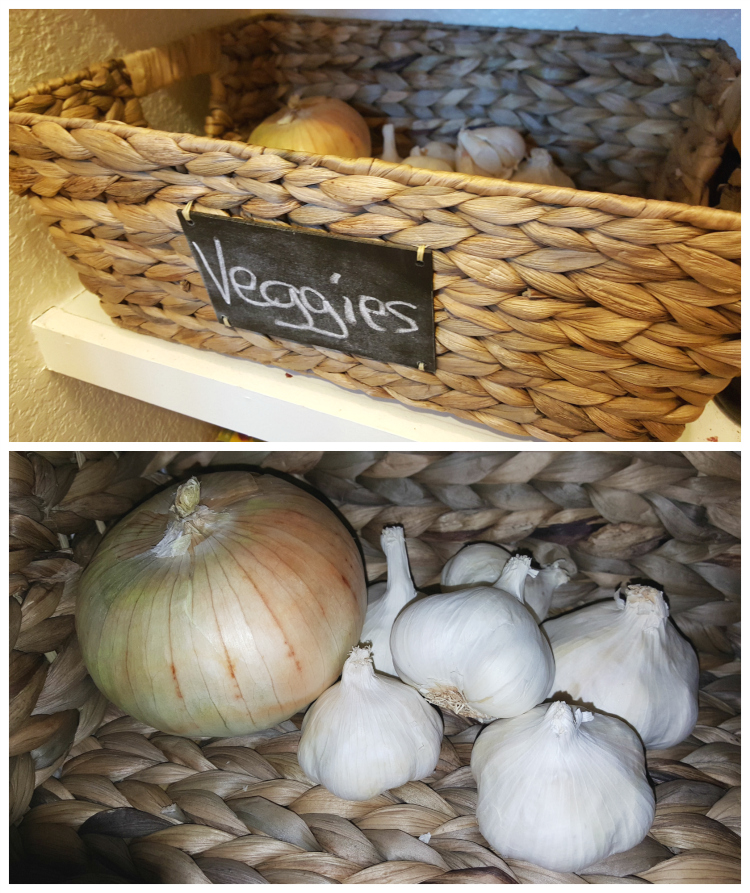 Is your pantry due for a refresh? Check out how my friend and fellow Walmart mom, Lynnae, organized her pantry with plastic storage shoeboxes and Duck Tape!
As a participant in the Walmart Moms Program, I've received compensation for my time and efforts in creating this post. All thoughts and opinions are my own.