We love chocolate! I mean, who doesn't?! We couldn't resist testing out the Chocolate Pen from Candy Craft. This fun and tasty project attracted all of my kiddos, especially when it came to tasting the end result!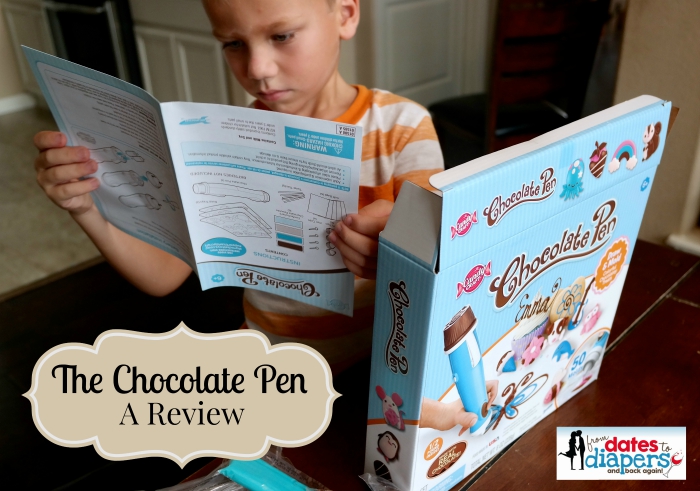 I'm sure you are wondering what exactly is a chocolate pen, right? Well, the Chocolate Pen is a motorized toy (sort of in the same vein as an Easy Bake Oven) available at Walmart that is used to create colorful chocolatey treats. It is sure to be a hot item this Holiday season, so get your hands on one now before they sell out!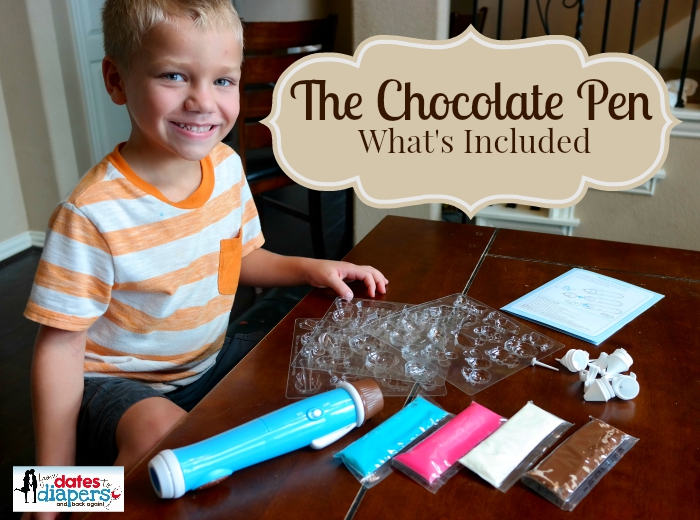 The kit includes everything you need to make several treats: a half pound of premium confectioners chocolate in multiple colors, 4 pen tips, as well as 50 candy molds (3 trays). The set even comes with gift bags specially made to share your custom candy creations.
First off, know that the process to make these tasty treats takes a bit of adult supervision and help. None of my kiddos were able to set everything up on their own, but happily used the pen once everything was ready.
It is quite a process – batteries must be put in to the pen (not included), the chocolate is then melted in hot water, the tip must be placed on top of open chocolate package (quite difficult for even myself), and placed in to the pen.
Once the pen is ready to go, it really is as easy to use as pushing a button to dispense the chocolate to create colorful pieces of goodness.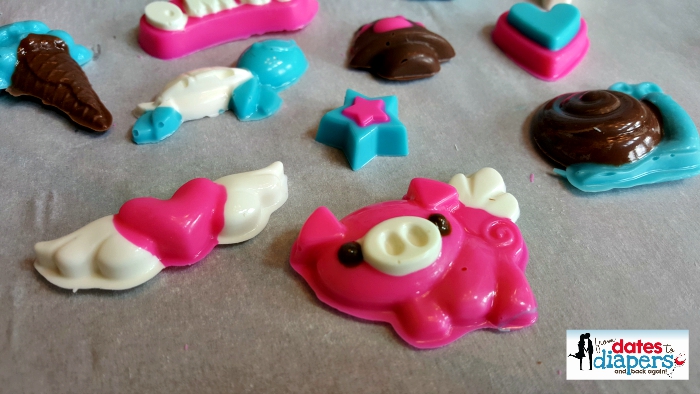 You can get your Candy Craft Chocolate Pen at Walmart for just $29.93. It is a fun little kit that would make a great gift for any little chocolate lover!
As a participant in the Walmart Moms Program, I've received compensation for my time and efforts in creating this post. All thoughts and opinions are my own.