While in California, my family and I spent an afternoon at Folsom Lake. Or what's left of it anyway. It is the lowest it has been in 60 years. And boy, is it sad…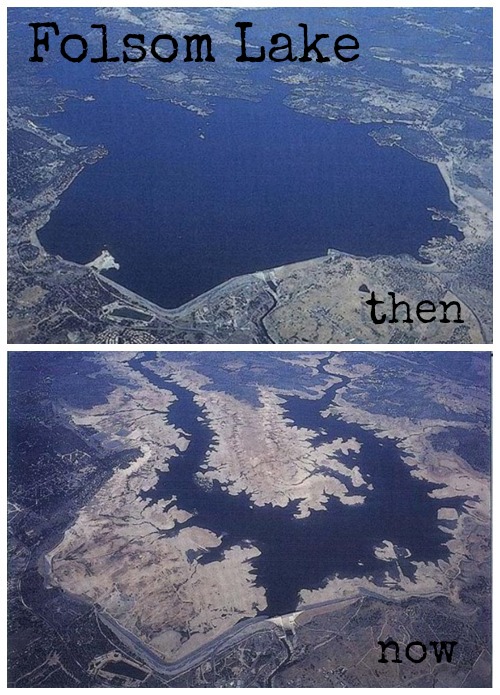 It may be a sad sight to see the lake so low, but it's a well-visited area, even now as the boats sit in the parking lot of the marina. The draw? Under all of the water that is usually held back by Folsom Dam, lived an old mining community.
Early in March 1848, W. Sidney, S. Willis, and Wilford Hudson, members of the Mormon Battalion, set out from Sutter's Fort to hunt deer. Stopping on the south fork of the American River, they found gold. They told their story on returning to the fort, and soon about 150 Mormons and other miners flocked to the site, which was named Mormon Island. This was the first major gold strike in California after James W. Marshall's discovery at Coloma.  –source
As history would have it, the town was destroyed by fire in 1856 and was never rebuilt. The community completely dwindled after the California gold rush, leaving only a few families by the 1940s. In it's finer days, however, the population of the town was more than 2,500, and had four hotels, three dry-goods stores, five general merchandise stores, an express office, and many small shops.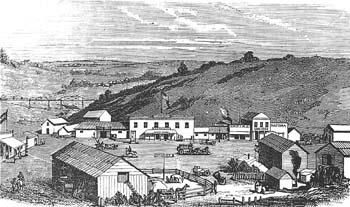 When Folsom Dam was built, all but the cemetery at Mormon Island – which was moved – was all but destroyed. With the current drought in the Sacramento area, the remains of the old mining community are now explored and photographed by hundreds.
Including us…